Vodacom looks close to regaining full control of Tanzanian OpCo.
Move could have strategy and M&A implications.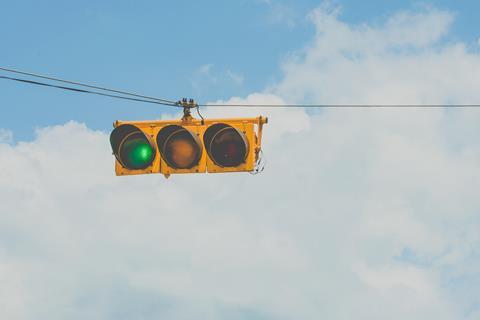 Vodacom Group looked close to wrapping up a long-mooted deal to re-inflate its shareholding in Vodacom Tanzania (VdT), reversing the enforced dilution caused by VdT's 2017 flotation on the Dar es Salaam Stock Exchange (Vodafonewatch, #158, #166, and #167).
In an investor filing, Vodacom indicated that it had received a green light from various local watchdogs – the Bank of Tanzania, Tanzanian Communications Regulatory Authority, Capital Markets & Securities Authority, and Fair Competition Commission – for the buyout of junior partner Mirambo's stake in VdT. The offer was being put to shareholders but scheduled to be signed off fully in September 2019.
Back in the driving seat
Assuming the remaining loose ends are tied off, the deal sees Vodacom mop up Mirambo's 26.25%-stake in VdT. However, the impact is nuanced as Vodacom itself holds a 49%-stake in Mirambo. As a result, Vodacom will gain a mix of increasing its direct shareholding and upgrading indirectly-held shares, rather than securing a pure ownership boost. The upshot is that Vodacom now has a shareholding of 75% in VdT, up from its previous effective ownership level of 61.6% and direct stake of 48.75%.
As described in the filing, the deal will cost Vodacom TNS 499.8bn (£175.1m/€197.1m), but it appears that this valuation includes its 49%-legacy in Mirambo, so outgoings will be significantly lower. The implied per-share outlay of TNS 850 is above VdT's TNS 800 share price.
As noted previously, the uprating of Vodacom's VdT ownership could be strategically significant as the OpCo's shareholder agreement stipulates 75%-voting rights support for "special resolutions" such as capital restructuring proposals. The deal therefore effectively side-lines VdT's public shareholder base, which owns the remaining 25%.
The agreement could also give Vodacom a better platform to dictate consolidation of Tanzania's crowded mobile market and/or expand VdT's wireline assets. VdT – Tanzania's largest mobile player – has long flagged eagerness to expand further through in-country M&A, and Vodacom Chief Executive Shameel Joosub stated in May 2018 that it was "having discussions with parties to see if there are opportunities" (Vodafonewatch, #165).
Twelve-year relationship over
Mirambo, controlled by Tanzanian billionaire Rostam Aziz, has been Vodacom's junior partner in VdT since 2007, when it absorbed a 35%-stake held by two previous minority shareholders, Caspian and Planetel Communications, as well as their shareholder loans to the OpCo. However, the relationship has always appeared somewhat uneasy.
A deal in 2014 saw Vodacom strengthen its holding in VdT and Mirambo's ownership drop to around 17% (Vodafonewatch, #123). VdT flagged in the 2017 flotation prospectus that Vodacom was undertaking "exploratory discussions" with Aziz over a full buyout of the vehicle.