Long-awaited auction finally complete, but legal challenge looms.
Vodacom is highest bidder, just ahead of MTN, and snags most spectrum.
Government halts plan for controversial Wholesale Open Access Network.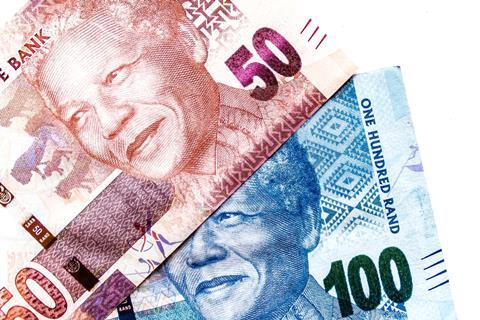 Vodacom South Africa emerged as the highest bidder in the final phase of South Africa's long-awaited 4G and 5G spectrum auction, spending ZAR 5.38bn (£273m/€325m) to secure 110MHz of spectrum.
After 58 rounds of bidding over seven days, the auction raised a total of ZAR 14.4bn for airwaves in the 700MHz, 800MHz, 2.5GHz, and 3.5GHz frequency bands, far exceeding the Independent Communications Authority of South Africa (ICASA) expectation of ZAR 8bn. Six operators participated in the two-stage process that involved an initial 'opt-in' auction followed by the 'main' auction: Cell C, Liquid Telecom, MTN, Rain, Telkom South Africa, and Vodacom.
Vodacom acquired 2x10MHz in 700MHz; 1x80MHz in 2.6GHz, and 1x10 MHz in 3.5GHz for a total of 110MHz of new spectrum. The operator said its "immediate focus" will be on extending 4G and 5G coverage and improving quality of service while also addressing the "cost to communicate".
" Although the spectrum auction pricing was high, Vodacom is pleased with the outcome of the auction, which is a win for all our customers who can in the coming years benefit from even wider coverage, faster speeds, and enhanced network quality. "

— Shameel Joosub, Vodacom Group Chief Executive.
MTN was the next highest bidder, acquiring a total of 100MHz across the 800MHz, 2.6GHz, and 3.5GHz bands for a total of ZAR 5.15bn.
ICASA said the next step is the administrative assignment of the spectrum to each of the lots bought by the operators, which will take place next week. One block of 2x10MHz in the 800MHz band was not sold and the regulator plans to license this in future.
Total spectrum lots acquired per bidder
Bidder
700MHz
800MHz
2.6GHz
3.5GHz
Amount paid
Source: ICASA

Telkom SA

20

22

ZAR 2.11bn

Liquid Telecom

4

ZAR .11bn

Cell C

10

ZAR .28bn

Rain

20

20

ZAR 1.43bn

MTN

20

40

40

ZAR 5.15bn

Vodacom SA

20

80

10

ZAR 5.38bn
A done deal?
The completion of the auction is an achievement after five postponements made it a long drawn-out process and a filing from Telkom in January 2022 threatened to halt proceedings again. The auction still faces the legal challenge from Telkom, which has a court hearing from 11-14 April 2022 for its objections over ICASA's Invitation to Apply (ITA).
The court hearing raises questions about what might happen if Telkom wins its case now that the auction has taken place and spectrum has been allocated to the bidders. There are concerns that ICASA could be forced to go back to the drawing board, potentially inviting more litigation if operators lose long‑awaited access to frequencies for 4G and 5G networks.
WOAN by the wayside
The controversial plan for licensing a Wholesale Open Access Network (WOAN), which was originally intended to be part of the auction, appears to have been scrapped by the South African government. The initiative had been criticised by operators and Telkom had called for clarity on the licensing of WOAN (Vodafonewatch, #188 and passim).
ICASA planned to set aside airwaves for WOAN to be auctioned in 700MHz (20MHz), 2.6GHz (30MHz), and 3.5GHz (30MHz). In November 2021, the regulator suspended the WOAN licensing timetable to focus on the main spectrum auction.
ICASA acknowledged in a statement the government's proposal to "remove the requirements to licence the WOAN". ICASA said it had "started the process of revisiting the WOAN and its related business case and will consider the government's latest position on this matter".

Michelle Donegan is an experienced telecoms writer and has been contributing as a reporter and news analyst for TelcoTitans since July 2020.