South African group appoints regional American Tower figure to lead TowerCo set up.
Move is key step in busy infra reshaping programme.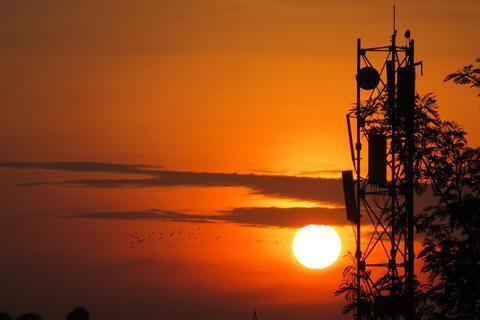 Vodacom Group has selected former Helios Towers and American Tower executive Michael Magambo to lead its new wireless infrastructure company in South Africa.
Magambo has been appointed Managing Director of the as-yet-unbranded TowerCo, ending a stint as Chief Executive of American Tower's operations in Uganda.
He joined the US infra giant in 2015, following a three-year spell as Director of Sales & Marketing at Helios Towers in Tanzania.
His tenure spanned a sale-and-leaseback deal Helios agreed with Vodacom Tanzania in 2013, which covered all of the OpCo's then-1,149 sites, and is Vodacom Group's largest tower outsourcing move to date (Vodafonewatch, #116).
Tower power
Vodacom first flagged plans to establish and spin out its own TowerCo back in 2020, and began looking for an executive to "establish, scale, and lead" the business in late-2021 (Vodafonewatch, #184, #196, and #199).
In May, Group Chief Executive Shameel Joosub said the legal setup process was in its final stages (Vodafonewatch, #207). It has also evidently started recruitment in earnest, to build out its wider exec team, with recent weeks seeing ads placed to fill roles in finance, logistics, procurement, and elsewhere.
As with parent Vodafone's Vantage Towers spinout in Europe and other Group tower interests, Vodacom is betting on the new venture's ability to build up a sizeable commercial pipeline with both Vodacom South Africa and rival operators in its home market, while also improving efficiency and laying the groundwork for monetisation through a strategic tie-up.
Further out, it has indicated it could replicate the model in its other regional territories, which include Democratic Republic of Congo; Egypt (prospectively); Ethiopia; Kenya; Lesotho; Mozambique; and Tanzania. At 31 March 2021, Vodacom had 14,635 mobile sites in South Africa (with 98% 'self-provided' with high-capacity backhaul), plus 8,295 in international markets.
Divide and rule
The plan is one of a number of striking infra asset reshaping ideas being pursued by Vodacom, as part of its medium-term Vodacom Vision 2025 strategy. Others include:
An "Africa FibreCo", intended to be backed by a global tech and/or investment tie-up (Vodafonewatch, #207).
A pending home market wireline infra venture with private equity group Community Investment Ventures Holdings, announced in November 2021. This envisages Vodacom contributing cash and fibre assets to, and securing an up-to-40% strategic stake in, SA altnets Dark Fibre Africa and Vumatel (Vodafonewatch, #200). The deal remains subject to regulatory clearance.
Mooting of plans for a rework of Vodacom's data centre estate, which includes 7,000 sqm of space in SA and 23 facilities elsewhere. The operator's latest Annual Report indicated Vodacom is planning to devise a "Group-wide data centre strategy" in the coming months (Vodafonewatch, #196).
Consolidation of international IT functions and assets.
Various infrastructure-sharing and partnership deals, including talks, flagged in late-2021 by Chief Technology Officer Dejan Kastelic, to find a partner to share the cost of rolling out more than 6,000 new sites in remote areas (Vodafonewatch, #201). Vodacom has indicated this plan could also involve a tech giant tie-up, highlighting the operator's intent to "secure 4G rural coverage financing partnerships, leveraging our existing relationships with global tech and development finance institutions". Beyond this, Vodacom Tanzania has been particularly active on the network-sharing front in recent months, initiating various talks (Vodafonewatch, #209).