Operator scoping out partners to share investment in thousands of extra sites across its sub-Saharan African footprint.
Venture adds to wider technology and business model experimentation by Vodacom, to fund network expansion.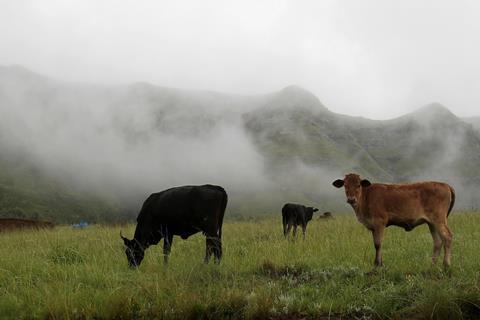 Vodacom Group is in talks with prospective partners on a deal to extend its network into unserved areas of sub-Saharan Africa with the roll out of thousands of new base stations.
The operator is planning to firm up a "formal partnership" to share the investment needed to add more than 6,000 sites to its regional footprint, Chief Technology Officer Dejan Kastelic told the Africa Tech Festival this week.
He described the initiative as one primarily focused on "digital inclusion", but the move is also seen as having commercial benefit by widening the reach of Vodacom's own services — including flagship fintech offerings M-PESA and Vodapay. "We would like to find a partner, and we are working with partners now [on] how to tackle those areas and how to provide our Vodafamily services in those areas", Kastelic said.
While details were scant, Kastelic intimated that the project could extend its site footprint by more than a third. "We are tackling 6,400 sites, looking at our Vodacom Group footprint, in terms of needed physical sites to close those rural areas", he said.
At 31 March 2021, Vodacom had 14,635 sites in South Africa — including 2,784 in rural areas. It had 8,295 in place across its four international markets: Democratic Republic of Congo, Lesotho, Mozambique, and Tanzania. Its figures do not cover, however: Kenyan associate Safaricom, which had a 4,949-site footprint at March 2019; incoming OpCo Vodafone Egypt; pending startup Safaricom Telecommunications Ethiopia; or Vodafone Ghana, which Vodacom's management oversees but does not control. It is not yet known whether the partnership is intended to serve just Vodacom's five primary territories, or also these other businesses.
High hopes
Vodacom already has a rural coverage "acceleration" programme up and running, but the new partnership appears set to significantly up its rate of expansion. The operator reported the addition of 192 new sites in rural communities across South Africa during its last fiscal year, to 31 March 2021.
It has already flagged interest in alternative technologies to support the programme, including an agreement to be a launch partner of high-profile satellite comms startup (and Vodafone investment) AST Spacemobile when its services go live, prospectively, in 2023 (Vodafonewatch, #192).
Ryan van den Bergh, Group Executive, Technology Architecture at Vodacom, was also a speaker at Africa Tech Festival and highlighted the Spacemobile system as a "critical" future add-on to the Vodacom network.
He noted its promise of delivering 5G connectivity from satellites direct to mobile phones, rather than via ground infrastructure, adding that "that kind of capability when you go into a country with very difficult terrain, with very difficult-to-get infrastructure for communications, or even just electricity to power it, can provide a valuable alternative to allow us to rapidly connect the unconnected across the continent".
Van den Bergh also sought to highlight that open RAN technology, which Vodacom has trialled in South Africa, will allow operators to more easily "mix and match" network capabilities, bringing down costs and "opening up opportunities for innovation" in how to deliver and extend services to more communities. Open RAN and non-terrestrial networks like Spacemobile's have potential to "make a huge impact on the continent", he added.
Infra-reduction
A rural wireless infrastructure tie-up also adds to a broader shake-up of infrastructure asset ownership and management at Vodacom, as part of a pivot towards digital services.
It this week announced the creation of a new, fibre-focused InfraCo with a deal to buy a 30% "strategic" stake in Community Investment Ventures Holdings.
It is also in the process of carving out a TowerCo from its network operations in South Africa, ahead of planned monetisation of shares in the business, and has indicated it has been exploring options around data centre assets (Vodafonewatch, #184, #196, and #199).