South African operator eyeing a new wave of strategic tie-ups and buyouts in growth areas.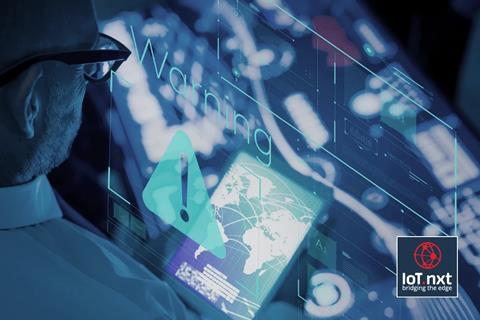 Vodacom Group is continuing to eye up M&A possibilities — both outgoing and incoming — as part of plans to fire up its international business-to-business (B2B) ambitions.
Vodacom — which has long sought to fashion itself into an ICT powerhouse across sub‑Saharan Africa — is understood to be creating a new ventures and alliances function within Vodacom Business Africa (VBA), its regional enterprise ICT business. Following up 2019's acquisition of Internet of Things player IoT.nxt and strategic cloud services partnership with Amazon Web Services (Vodafonewatch, #175), the operator is thought to be keen to find new sources of growth by scoping out emerging innovations and technologies and cultivating strategic partnerships and buyout opportunities, both big and small.
As well as IoT and cloud, education and retail technologies are of particular interest to the operator.
Country B2B exits: Five becomes six
Outgoing M&A also remains on the agenda as VBA moves to a leaner, partnership-based approach to rollout of B2B services across African markets, as seen with agreements to sell various in‑country business units in 2019 (Vodafonewatch, #177).
Regulatory filings seen by Vodafonewatch indicate Vodacom Business Cameroon — a local B2B services subsidiary — has been bundled in with three other in‑country VBA units pending sale to regional ICT investment group Synergy Communications, under that move.
The Cameroonian component was not declared when the multi-country divestments were announced in June 2019. Instead, they were said to cover offloading of five units: VBA's Angolan business to Internet Technologies Angola, a local enterprise communications player; VBA's Ghanaian unit to Vodafone Ghana (with this transaction now completed — Vodafonewatch, #182); and VBA operations in Cote d'Ivoire, Nigeria, and Zambia to Synergy.
Vodacom did not respond to a Vodafonewatch query regarding the sales.
Major, behind-scenes overhaul of Vodafone's African B2B approach goes on
Vodacom's leadership has only really touched on the basics of VBA's overhaul but the signals are that it is a major, ongoing refresh with influence for how Vodafone approaches Africa — especially with the UK Group's leadership having recently assured that sub‑Saharan Africa remains a core focus area, amid retrenchment elsewhere, and having transferred a lot of responsibility for expansion in the region to Vodacom (Vodafonewatch, passim).
Outside of Vodacom's primary, network operator-based footprint, the reorganisation sees VBA moving away from running higher-touch business units in these territories and shifting towards "long-term commercial agreements" with partners, such as Internet Technologies Angola and Synergy.
This appears to bring particular change to Nigeria and Zambia, where Vodacom has been comparatively heavily vested, having long targeted local enterprise clients via two wireless licence-equipped local units (Vodacom Business Nigeria and Africonnect Zambia). In future, all Vodacom's target markets will be served by either VBA, through slim-line, partner-supported branches and offices, or by Vodacom's fully-fledged mobile operations (Vodafonewatch, passim).
Other elements of the reshuffle have been a sharpening up of VBA's go‑to‑market focus through an international product and pricing harmonisation programme, a new "billing hub", and "unified access layer" for services. Alongside this, VBA is undergoing a recalibration of how it works with Vodafone's equivalent units Vodafone Global Enterprise (VGE) and Vodafone Carrier Services (VCS) on managing clients in the region. A new "governance structure" positions VBA as customer relationship lead within Vodafone on African regional and multinational clients — while VGE drives sales and VCS focuses on supporting engagements with carrier services capacity (Vodafonewatch, #173). As noted previously, Vodafone's Partner Markets division appears to have retreated from sub‑Saharan Africa to make way for Vodacom's new strategic approach.
VBA's reach is also being widened, seemingly part-enabled by the new, lighter-touch model. According to Vodacom's latest Annual Report, released in June 2019, the number of African markets where VBA is operating has grown to 46, from 28 in 2018 (with much of the original footprint inherited through the South African operator's ill‑fated Gateway Communications buyout in late‑2008 — Vodafonewatch, 2009.01).