Berroeta keeps CEO role post-merger; Teoh watches on closely as non-executive Chairman.
Mobile and fixed network "synergies" a priority.
Vodafone brand sits alongside slew of TPG sub-brands.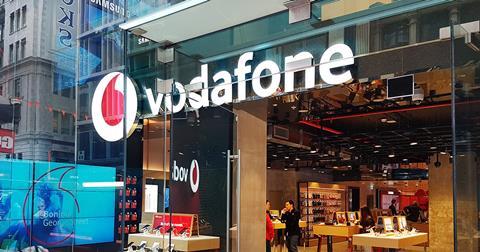 Vodafone Hutchison Australia (VHA), after a lengthy period of legal wrangling, officially merged today with rival-cum-partner TPG Telecom (Vodafonewatch, #168 and passim).
Vodafone, at least as a company name, is erased from the Australian telecoms landscape. Through a "scheme of arrangement", effective two weeks before the merger, TPG Telecom changed its name to TPG Corporation Limited, allowing the merged entity to be take the TPG Telecom marque. It now trades under the 'TPG' ticker on the Australian Stock Exchange.
Under the merger arrangement, VHA acquired 100% of TPG's shares, which turned TPG into a wholly owned subsidiary. TPG shareholders then got back in return one share of the newly merged company for each TPG share they owned. TPG's existing business units, according to the merger plan, will be integrated into VHA's corporate structure.
The "merger of equals" represents a remarkable rise for industry maverick and billionaire recluse David Teoh, who started TPG in 1992 selling computer parts. Teoh sits on the new board as non-executive Chairman. His desire for market growth through aggressive pricing and acquisitions may well be source of tension in the TPG boardroom, led by the more conservative Berroeta.
It is also something of a comedown for Vodafone's joint venture in Australia, which has often struggled to make its mark. Iñaki Berroeta, Chief Executive (CEO) of TPG Telekom — moving sideways from his CEO role at VHA — spoke, not surprisingly, in terms of pressing a reset button.
"We look forward to delivering the competitive benefits of the merger to consumers…By bringing VHA and TPG together we will have the ability to drive stronger competition, increase network investment and innovation, and we will be better placed to deliver greater returns to all our shareholders."

Berroeta.
Lots of work to be done
The aim of TPG Mark II, in the words of Berroeta, is to "become a leading integrated mobile and fixed provider" that can better compete with main rivals Telstra and Optus.
Integration and "synergies" are always easier said than done, of course, and Berroeta and his team will have their work cut out. "One of our top priorities will be optimising the network synergies, including integrating TPG's spectrum and small cells into the Vodafone mobile network to boost capacity for customers", Berroeta told The Sydney Morning Herald.
When this network integration might take shape is not clear, and Berroeta acknowledged that the two businesses will "run side-by-side for the time being".
The merged entity has numerous brands on the go, which seem in need of rationalisation if marketplace confusion is to be avoided. Aside from Vodafone, these include TPG (fixed-line business services), iiNet ("premium" fixed-line customer services), internode (Internet Service Provider), and Lebara (TPG's prepaid mobile offering via VHA's network). AAPT is TPG's wholesale carrier division.
VHA and TPG have high hopes to create "significant" synergies from their merger, encompassing:
Vertical integration of "highly complementary infrastructure assets", melding TPG's much larger metro and inter-city fibre network, plus international capacity, with VHA's stronger spectrum portfolio and mobile infrastructure. Some integration will have already taken place in this area, following a deal in 2015 that enabled VHA to piggyback on TPG transmission assets, and the two operators' creation of a spectrum-buying JV alongside the merger announcement in 2018 (Vodafonewatch, #137 and #171).
Development of an omni-channel CX strategy, "leveraging VHA's retail storefront network".
Cross-selling opportunities in the consumer and enterprise markets.
De-duplication in areas including "back office and corporate services".
Scaling-up of procurement.