Joint venture keeping up pressure for 5G airwave release.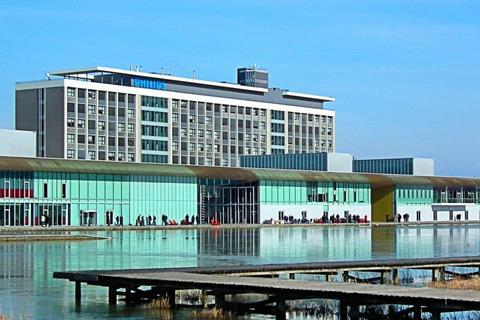 VodafoneZiggo (VfZ) and Ericsson signed a letter of intent (LOI) to work together on developing 5G‑enabled applications in the city of Eindhoven. A key focus is addressing social challenges, including healthcare and traffic management.
The LOI was signed at the High Tech Campus, a research and development facility in Eindhoven, where a 5G lab will be set up for businesses, researchers, and students. LUMO Labs, an Eindhoven-based early-stage investor and accelerator, is also involved. Among the planned projects is Connected Ambulances, developed by VfZ, Ericsson, and Philips. In cooperation with the GGD ambulance service and Catharina hospital in Eindhoven, the idea is to use 5G‑equipped ambulances to help with remote diagnosis as they make their way to hospital.
Beyond Connected Ambulances, VfZ said businesses and consumers will be able to use "genuine 5G" in a number of test locations in the city from the second half of 2019. The OpCo links "genuine" 5G to 3.5GHz frequencies, which VfZ has access to in Eindhoven via a temporary licence. It said the tests will enable a "full mobile 5G experience". The comment was a somewhat barbed one, likely to be directed at Dutch authorities that have not committed to releasing 3.5GHz airwaves in time for an upcoming, delayed spectrum auction (Vodafonewatch, #162 and passim).