TowerCo gets its motor running to head out on the 5G highway.
Pursues EU-funded 5G Corridor projects.
European Commission targets 5G coverage on all transport routes by 2025 and allocates €1bn for cross-border network projects.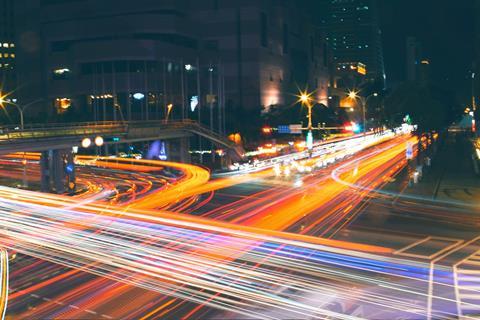 Vantage Towers wants to play a pivotal role in EU-funded 5G infrastructure projects along cross-border motorways and railways to help create so-called "5G Corridors" over the next five years.
The European Commission (EC) has allocated just over €1bn (£831m) for 5G Corridor projects and the TowerCo is sizing up opportunities to take advantage of these funds in several of the ten European markets where it operates, according to Ralf Capito, Director of External Affairs at Vantage Towers, speaking at the European 5G Conference this week.
Vantage is part of a consortium bidding for EC funding for a cross-border project between Germany and the Czech Republic called 5G Corridor Munich-Prague. It also sees opportunities in Greece, where the government has earmarked €160m for 5G corridors on all Greek highways, and in the Czech Republic, where the government has set aside €30m to support 5G rollout, some of which will be allocated to 5G railway corridors.
Capito said the EC's funding programme "recognises the importance of infrastructure sharing", both passive and active, and Vantage views that as a "very good first step" for cross-border connectivity. Longer term, "TowerCos can act as a bridge between the investment restraints of the mobile network operators on the one hand and the expectations of policy makers to have excellent mobile connectivity on the other", he said.
"We hear a lot about the uncertainty about 5G business models and about the costs and other challenges of building highly performing and dense 5G networks. The infrastructure sharing will help in reducing these deployment costs and facilitate the efficient use of resources and achieve a quicker rollout. Not least because of that, I think the Commission clearly sees TowerCos as an important partner for 5G deployment and I also believe that the industry stands ready to play that role. "

— Capito.
Brussels splashes cash on 5G roads and railways
The EC set a target for 5G to be available in urban areas and on all major transport routes by 2025. It identifies 26,000 kilometres of transport paths across the region and estimates it will cost €5.4bn to build 5G coverage along those routes. To incentivise the private sector to invest in these networks, the EC has allocated just over €1bn to co-fund 5G Corridor projects between 2022 and 2027 as part of the Connecting Europe Facility – Digital programme.
There is also €13bn available through the EU Recovery and Resilience Facility (RRF) to fund digital connectivity. Eleven countries so far plan to invest part of their RRF budget into 5G, of which six plans include 5G Corridor deployments, according to Eric Gaudillat, Head of Sector, 5G Investment the EC's DG Connect.
The 5G Corridor projects are "physically emblematic and symbolic of cross-border cooperation" in the EU, said Gaudillat, noting consortia bidding for funds must include representatives from both countries on a border.
Capito said it "remains to be seen" whether the European funding will help to entice the needed private investments. He expressed more confidence about the private sector stepping up for motorway deployments, "especially if there is a prospect of a return on investment from connected and automated mobility (CAM) services" but said the case for railways is "far more uncertain". In his view, "much more funding" will be needed to ensure 5G connectivity along European railways.
On the road from Munich to Prague
The 5G Corridor Munich-Prague project will define requirements for "secure and reliable 5G communication" and the establish the basis for deployment, said Lenka Šolcová, Project Coordinator on behalf of the Bavarian State Chancellery.
The consortium members include car manufacturers Audi, BMW, and Skoda; mobile operators O2, T-Mobile, and Vodafone; TowerCo Vantage Towers; as well as road operators and researchers on both sides of the border. Šolcová flagged that the project idea was driven by the car makers and mobile operators.
"The main goals are to provide service continuity on the 5G network at the border between both countries and to set standards for connected automated mobility and these goals can only be achieved in cooperation with all the relevant stakeholders", she said. Along with CAM, the project will look at other use cases including eHealth, Industry 4.0, "smart regions", and cybersecurity.
CAM refers to connected vehicles that share data or are self-driving. Supported by 5G, CAM can potentially improve the safety, efficiency, and environmental impact of transportation systems. Across Europe, there are twelve cross-border corridor projects, according to 5G Observatory, including 5G-CARMEN (Germany-Austria-Italy); 5GCRoCo (France-Germany-Luxembourg); and 5G-MOBIX (Greece-Turkey and Spain-Portugal). The current round of CEF-Digital funding that runs until 2027 is the next phase of the EC's cross-border connectivity investment plans.

Michelle Donegan is an experienced telecoms writer and has been contributing as a reporter and news analyst for TelcoTitans since July 2020.