Turkish clan of business tycoons claims its assets were illegally seized and sold by the state.
Vodafone's 2005 acquisition of Telsim among the family's grievances.
Group denies all allegations of contributing to defraud the Uzans.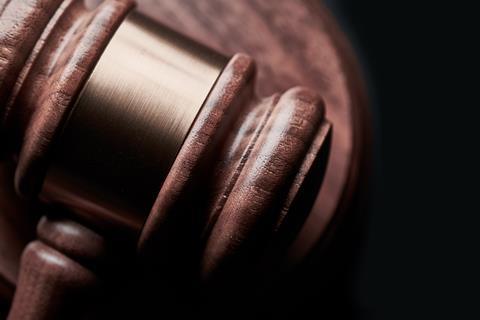 Two members of Turkey's Uzan family filed a lawsuit against multiple companies, including Vodafone Group, for a total of $68bn (£49bn/€58bn).
Their beef, as reported by the Financial Times, is that assets (and potential earnings) formerly owned or affiliated with the Uzans, a family of business tycoons, were "fraudulently" snatched away from them.
Other companies in the firing line of Cem Cengiz Uzan and his brother Murat Hakan Uzan include Blackrock and Motorola. The civil case was brought in Paris — they both now live in France.
Their grievances are longstanding, stretching back a couple of decades. In the case of Vodafone, the family seems to be upset by the Group's acquisition of Telsim, a Turkish mobile network operator formerly owned by the Uzans, in 2005.
Abuses of power?
The two brothers' ire centres on claims of a "colossal abuse of power" by Turkey's Savings Deposit Insurance Fund (TMSF). The state body seized various assets held by the Uzan family on the grounds of alleged connections to illegal activity committed by the now-defunct Imar Bank, once owned by the Uzan family.
The two brothers maintain that there is no proof that the owners of the assets seized had any knowledge of alleged wrongdoing at the bank, whose bosses were accused of siphoning off nearly $6bn.
The current civil case does not relate to what happened at Imar, although the family still denies the allegations of fraud there, but to what they see as no evidence whatsoever that the owners of the companies seized were implicated in any fraudulent activity connected with the bank.
The family maintains that TMSF acted over-zealously in seizing its company to "recoup public money" lost in the collapse of Imar, before selling them on to others.
Vodafone, as reported by the Financial Times, said it had not been notified about the case, and that any allegations that it had contributed to defrauding the Uzan family "are strongly denied, contradicted by the facts, and will be strongly defended if they are pursued in any legal proceedings".

Ken has been writing about developments in the fixed and mobile markets for over twenty years. He has been a contributor to TelcoTitans since 2015.