New Spanish service provider revives Airtel brand after Vodafone Spain let trademark expire.
VfS demands company stop using the brand.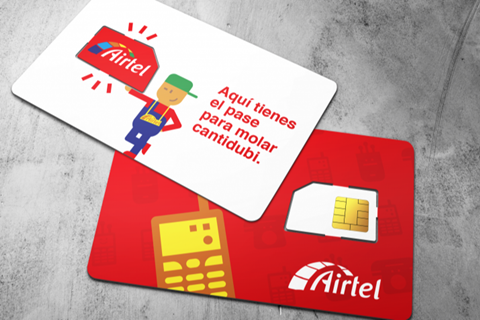 A new mobile virtual network operator (MVNO) in Spain has revived the country's iconic Airtel brand, igniting a trademark dispute with Vodafone Spain (VfS), which claims rights over the marque.
The new Airtel launched in early-December 2020 offering bundles of mobile and fibre broadband services. The MVNO uses the networks of Orange Spain and VfS. Airtel describes itself as providing fibre and mobile services nationally, "now as a new brand… caring for the customer, giving a good service at a fair price".
But the choice of brand looks sure to ensnare the startup MVNO in a legal dispute with one of its network providers.
VfS originally registered the trademarks for the Airtel name and logo in 1996. The registrations expired in 2016 and VfS did not renew them.
Spotting an opportunity in the lapse in ownership, Sergio Maestre, one of the founders of Airtelianos SL (Airtel's formal company name), registered the Airtel trademarks in Spain in December 2019.
Even though VfS did not renew the trademarks, the operator claims it still owns rights to the brand.
In a statement sent to TelcoTitans, VfS said: "We are aware of the registration of the Airtel brand by a company outside of Vodafone Spain (previously called Airtel, S.A.). Vodafone Spain has not authorised this use and this company has been formally required to stop using the Airtel brand. Vodafone Spain reserves the right to take appropriate actions".
VfS applied to register the Airtel name and logo in late-December 2020 and the application is pending, according to the World Intellectual Property Organisation (WIPO) Global Brand Database.
Meanwhile, the new service provider had to adopt a web address that is slightly different from its company name — www.airtel5g.es — because VfS owns the registration for www.airtel.es. An official Airtel Twitter account has been regularly updated since 9 December 2020, promoting offers and introducing the company.
In Spain, the Airtel brand is steeped in history and signifies the opening of the mobile market 25 years ago. Airtel Moviles (Airtel) was the first mobile competitor to Telefónica when it launched services in 1996. Airtel was created by a consortium led by US mobile operator AirTouch Communications that included BT and multiple Spanish investors and banks. Vodafone acquired AirTouch's minority stake in Airtel as part of its merger with AirTouch in 1999. Vodafone bought out the minority shareholdings and acquired full control of Airtel in 2000. The Spanish operator's brand was changed to Airtel Vodafone, but Airtel was dropped in 2001 to become known simply as Vodafone. Beyond Spain, Airtel is the global brand of India's Bharti Airtel (itself a former Vodafone investment). The Airtel brand also features within Vodafone's Partner Markets federation, via Airtel-Vodafone, the Bharti Group-owned operator based in the Channel Islands.

Michelle Donegan is an experienced telecoms writer and has been contributing as a reporter and news analyst for TelcoTitans since July 2020.