Believes rivals have "mischaracterised the arrangement" as a merger.
Optus claims regional RAN-sharing proposal by rivals will "re-monopolise" the market.
TPG confident ACCC will waive through sharing arrangement with Telstra, as it "aligns with ACCC's desire for more competition".
Ruling on proposed regional tie-up due on 17 October.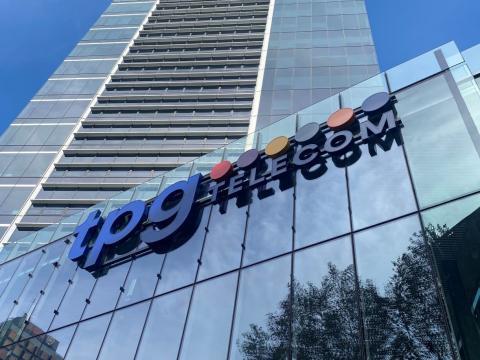 TPG Telecom said rival operators have "failed to provide a rational argument" to support anti-competition claims surrounding its proposed regional radio access network (RAN)-sharing agreement with Telstra.
It comes after Optus lodged a complaint to the Australian Competition & Consumer Commission (ACCC) in late-June — quickly supported by Australia Tower Network and Commpete.
TPG said "some" of the opposers — seemingly alluding to Commpete — "mischaracterised the arrangement as a merger of two entities, based their arguments on factual errors, and sought regulatory outcomes unrelated to the proposal".
James Rickards, TPG General Manager of External Affairs, said that to suggest otherwise "is an attempt to mislead the public, industry, and key stakeholders in the hope of creating controversy where none exists".
" This is an infrastructure-sharing agreement in the interests of all Australians. "

Rickards.
He added that its rivals had misrepresented arrangements for pooling of spectrum in the shared network, which had "seemingly been twisted intentionally".
Rickards went on to accuse Optus specifically of being "engaged in scaremongering", which is an "insult to regional mobile users who will benefit from the network-sharing arrangement".
Objections
Optus has claimed the deal, should it get the regulatory go-ahead, will "further entrench and extend the dominant market position of Telstra". In turn, asserted Optus, this would "undermine the commercial viability of additional investment in regional infrastructure by any rational company".
Should it go ahead, Optus warned of higher prices nationally and lower overall investment in the communications market. Lower network and service quality, slower access to new technologies, and less resiliency in Australia's communications infrastructure were other items on Optus's litany of complaints.
With TPG effectively "abandoning" investment in regional infrastructure through its agreement with Telstra, added Optus, Australia will face "re-monopolisation" of rural markets and hard-to-reach locations. The operator provocatively remarked that the proposed RAN-sharing agreement between its two main rivals "does not add a single kilometre of additional coverage for regional Australia".