TPG projects opex savings of AU$ 3m after moving all customer contact channels to cloud-based platform.
Genesys now appears firmly entrenched within the Group, with VfD a key user.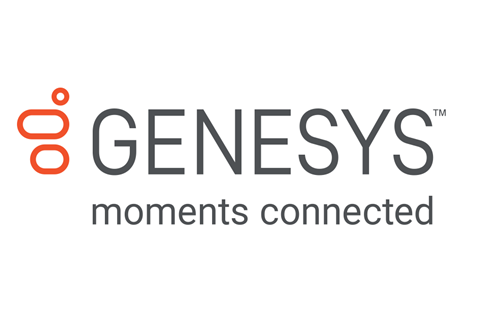 Customer experience (CX) software player Genesys flagged a "huge" project with Vodafone Australia, originating before its merger with TPG Telecom, noting that the migration of all the operator's customer contact channels to the cloud-based Genesys Engage platform is expected to reduce annual operating expenditure (opex) by AUD 3m (£1.7m/€1.8m).
The operator had been using an on-premises version of Genesys Engage for some years, but made the decision to move to the cloud in order to speed up new releases.
Jarrod Creagh, General Manager of Customer Operations Support at the Vodafone-branded business within the newly formed TPG Telecom Group (Vodafonewatch, passim), said the reduction in opex will be achieved through a 5% increase in workforce efficiency, leading to a fall in both platform and labour costs.
Creagh said the project was completed within ten months during 2019, and involved the migration of voice, chat, email, and call recording contact channels, from the Genesys Engage solution and"various other vendors", to the cloud. In addition, Vodafone has adopted other Genesys products, including predictive engagement, to target customers on the point of leaving; workforce management; and speech analytics, to better understand customer responses to product launches and find new revenue streams.
In a YouTubevideo, Creagh said there were "multiple reasons why we embarked on this project". The broader aim was to introduce some immediate improvements to the existing platform, while preparing the foundation for the operator's future roadmap.
"We did take on an ambitious timeframe to try and implement everything within 2019. We also had quite a consultative approach with Genesys so that we could get those benefits as soon as possible and move onto our next big thing … We are talking with them around our future roadmap, our desire to improve customer experience while also saving a little bit of money along the way."

Creagh.
Broad Group presence
Creagh was keen to emphasise Vodafone's partnership approach to working with Genesys.
Several other Group OpCos have been highlighted as users of the provider's software, including: Vodacom South Africa; Vodafone Egypt; Vodafone Germany (VfD); Vodafone Greece; Vodafone Ireland; and Vodafone New Zealand, which was sold in 2019 (Vodafonewatch, #100, #132, #134, #144, and #149).
VfD appears a particularly close partner and is also using the Genesys Engage platform. Jörg Knoop, Tribe Lead Technology Digital Incubator at VfD, is something of a cheerleader for Genesys at the German OpCo, recently citing support from both Genesys and IBM with the addition of new functionality to the TOBi digital assistant. For example, it is now possible to use 'quick replies' and send documents via the WhatsAppmessaging service.
Genesys has also handed the "CXInnovator" award to VfD at its annual Customer Innovation Awards ceremony on two occasions (Vodafonewatch, #149), most recently in July 2020. The OpCo was recognised for using Genesys Messaging to enable 1,500 of its agents "to connect easily and intuitively with customers on top business messaging platforms. Today, 100% of these enquiries are fielded by its in-house intelligent virtual assistant, TOBi, while 50% are completely resolved".