Telco now in negotiating tunnel over part-sale of tower JV holding company.
Group of European infrastructure investors circling.
Vodafone set to be left as INWIT's largest shareholder.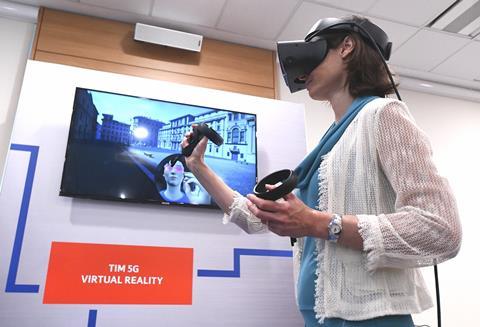 Telecom Italia (TIM) has instigated exclusive talks over a sell-down of its shareholding in Infrastrutture Wireless Italiane (INWIT), its recently recalibrated tower joint venture with Vodafone.
A note in the indebted Italian operator's results statement for the quarter to 31 March 2020 (Q1 FY20) stated it had received a binding offer from a grouping of investors for an unspecified minority stake in INWIT, and had granted them a concession to thrash out a deal.
The consortium is led by French private equity player Ardian Infratructure ⁠— which has long been mooted as likely to buy into INWIT (Vodafonewatch, #184) — and is also said to feature UK-based investor Canson Capital Partners.
TIM expects the transaction to be wrapped up by summer 2020, and envisages that the consortium will enter INWIT via TIM Tower HoldCo, the vehicle that controls TIM's shares in the JV. It billed the talks as a "second wave" of INWIT monetisation beyond the joint flotation of an 8.6%‑stake in the tower business that TIM and Vodafone performed in late-April 2020, shortly after completing the new JV's creation (Vodafonewatch, #185).
It is not clear exactly how much of TIM's 33.2%‑stake in the JV is on the table but there are reports the talks focus on a 16%‑slice. TIM's Q1 slides suggested it will be "retaining joint control of INWIT with Vodafone", despite the sale — suggesting only a minority stake in TIM Tower HoldCo is on the block. In this context, an indirect 16%‑sell-down would suggest TIM is seeking to maximise returns without diluting influence on INWIT. The €800m TIM and Vodafone generated through the April 2020 sale implies the Italian incumbent could raise around €1.5bn by offloading a 16%-holding.
Vodafone's shareholder management skills to be tested
Vodafone is not flagged as involved in the talks, but will be watching closely. If the sale is solely a TIM initiative, Vodafone stands to become INWIT's largest shareholder (33.2%) and senior player in a very varied, multinational ownership set, encompassing both public and private stakeholders. As with the numerous other JVs emerging around the Group's footprint, as part of its own asset sell‑off plans, this poses a fresh managerial challenge for its leadership team.