Operator's main shareholders Vodafone and Hutchison free to sell shares after 12 July.
So too is founder David Teoh, seen likely to up sticks first.
Morgan Stanley analyst doesn't foresee same share price carnage as when Teoh sold 3% stake last December.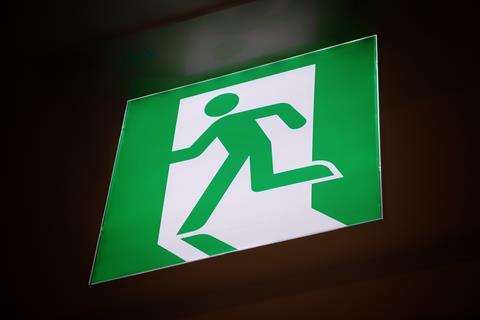 Local media speculation began to heat up on what might happen to the share price of Australia's TPG Telecom after 12 July. This is when a two-year voluntary agreement signed by the operator's three biggest shareholders, Vodafone, Hutchison, and David Teoh — to put their combined 64% of equity in escrow — comes to an end. Restrictions are then lifted from selling shares.
Recluse billionaire David Teoh, who, along with his wife Vicky, founded TPG in 1992, which was then merged with Vodafone Hutchison Australia in July 2019, seems the most widely tipped to up sticks (Vodafonewatch, #188).
According to TPG's 2021 Annual Report, "David Teoh and Vicky Teoh and their associates" hold a 14.2% stake. Vodafone and Hutchison each hold about 25% via various entities. Washington H Soul Pattinson and Company Limited, which holds a 12.61% stake, is not subject to escrow conditions.
In a recent note sent to clients (as reported by The Financial Review), Morgan Stanley analyst Andrew McLeod argues that Teoh will most probably exit, given he has already left the board and sold 3% (taking Teohs' stake down to 14.2%). He added that Vodafone and Hutchison will likely hang on for future value. Such a scenario, ventured McLeod, should leave the share price unmoved or, more optimistically, up by about 5%.
His most bullish scenario is that all three shareholders retain majority shares, giving a share price boost of 10%–20%. McLeod's most bearish outlook is that all three scarper completely, leading to a share price drop of 10%–20%.
McLeod clearly doesn't anticipate the same share price carnage when David Teoh offloaded AU$335m (£189m/€222m) shares — the 3% stake — last December (Vodafonewatch, #202). The selling of approximately 20% of his total shareholding — the maximum Teoh was able to sell at the time under the merger arrangement with Vodafone — saw the operator's value tumble by AU$1bn.
Second-guessing what 'man of mystery' Teoh might do next is probably a mug's game, however. He took market watchers by surprise when he resigned as Chairman of TPG back in March 2021, for example, barely offering a reason for his departure (Vodafonewatch, #195).
Reasons to stick around
From a 52-week high of AU$7.25 in October, TPG's share price has steadily fallen to about AU$5.70. Yet, on the back of a return to mobile subscriber growth and the "strong international brand of Vodafone", JPMorgan's Mark Busuttil, according to the Australian Financial Review, recently raised his twelve-month TPG share price projection from AU$7.25 to AU$7.50.
TPG added 70,000 new mobile subscribers during Q1 FY22, well above Busuttil's prediction that TPG would gain just 69,000 new subscribers during H1 FY22.
Another source of optimism is a stronger balance sheet. Earlier this month, TPG announced a binding agreement with OMERS Infrastructure Management, a division of Canadian pension fund OMERS, to sell 100% of its passive mobile tower and rooftop infrastructure.
With an enterprise value of AU$950m, the transaction implies a hefty enterprise value/EBITDA multiple of about 32.1 times (based on Tower Assets' AU$29.6m EBITDA in FY21).
After transaction costs and tax, however, the sum gets whittled down to a more modest accounting gain of AU$350m–AU$400m.

Ken has been writing about developments in the fixed and mobile markets for over twenty years. He has been a contributor to TelcoTitans since 2015.