Telcos represented in UN-backed statement urging alignment of COVID‑19 economic response with climate action.
Magyar Telekom, GSMA, and Orange also pledge support.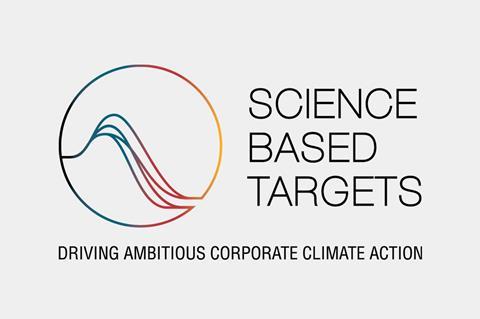 Vodafone and Telefónica are among 155 businesses that signed a United Nations (UN)‑backed statement urging governments to align COVID‑19 economic aid with climate science and its Science Based Targets initiative (SBTi).
The statement calls on policy‑makers to "match our ambitions in their recovery efforts aligned with reaching net‑zero emissions well before 2050". It was signed by leaders across a number of industries, with telecoms represented by the GSM Association, Magyar Telekom, Orange, Safaricom, Telefónica, and Vodafone.
Primarily, the statement lays out the necessity of economic aid in the wake of coronavirus, and calls for this to align with wider action on the environmental crisis. The three key points highlighted in the document are that leaders need to:
"demonstrate that the best decisions and actions are grounded in science";
"invest in recovery and resilience for a systemic socio‑economic transformation" — a call for diverging from fossil fuels in favour of sustainable alternatives;
"work with governments and scale up the movement" — a call for heightened advocacy of net‑zero carbon policies to give businesses confidence and clarity.
The UN's SBTi, with the Business Ambition for 1.5°C campaign at its centre, links corporate goals more closely with scientific climate estimates, highlighting the need for immediate action to restrict irreversible environmental damage. Telcos have historically committed to SBTi campaigns and other similar net‑zero climate goals. BT, Deutsche Telekom (DT), Orange, Telefónica, and Vodafone attached themselves to the 1.5°C ambition ahead of the September 2019 Climate Action Summit (BTwatch, #307; Telefónicawatch, #137; and Vodafonewatch, #178).
Green ambitions
Deutsche Telekom has set targets to:
Use only renewable energy sources in 2021.
Reduce CO2 emissions by 90% in 2030 compared to 2017.
Lower emissions from its supply chain by 25% in 2030.
In April 2020, DT's energy subsidiary Power & Air signed a ten‑year corporate power purchase agreement with Vattenfall, the Swedish renewable energy provider (Deutsche Telekomwatch, #92).
Telefónica laid out five new targets in December 2019, to:
Reduce energy consumption per unit of traffic by 85% in 2025.
Reach 85% of renewable electricity consumption in 2025 and 100% in 2030.
Become carbon-neutral with zero net emissions in 2050.
Reduce by 30% the emissions per euro purchased of its supply chain by 2025.
Through its products and services, avoid ten tonnes of CO2 for every tonne of CO2 produced by 2025.
Vodafone has set out two primary goals for 2025, to:
Move to 100% renewable energy sources.
Reduce greenhouse gas emissions by 50%.
Despite apparent good intentions, the challenge to provide connectivity and hit corporate targets while also cutting emissions across the supplier ecosystem remains difficult. Gema Esteban Garrido, ESG Investors & Non‑Financial Reporting Director at Telefónica, told the DSP Leaders World Forum 2020 last week that energy consumption continues to be a headache for operators that are expanding network capability, particularly into 5G provision.