Two challenged operators out at front of race to offload assets.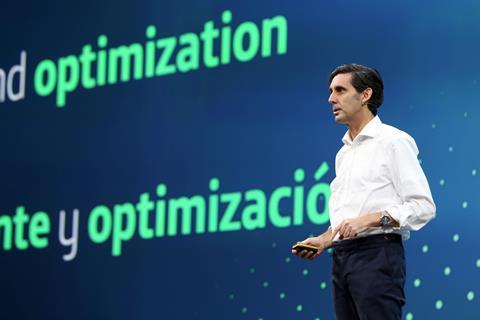 A sale of Vodafone interests in UK tower joint venture Cornerstone Telecommunications Infrastructure continued to look imminent after co‑parent Telefónica Group widened plans to monetise its infrastructure assets.
With the declarations — which came against a backdrop of market uncertainty and doubt concerning the Spanish telco's transformation progress (Telefónicawatch, #137) — Telefónica detailed plans to release further value from infrastructure assets, over and above the 2016 establishment (and subsequent part-sale) of its Spanish tower arm Telxius. The operator aims to raise about €830m (£746m), and boost income, through sales relating to the 50,000 sites it owns outside of Telxius' 18,000‑site footprint. These include infrastructure assets in Brazil, Germany, Spain, and the UK.
As with Vodafone's plans, the nature of the asset monetisation is yet to be decided. The prospect of Telxius acquiring more sites across the Telefónica footprint was noted as a clear opportunity, but Telefónica's management stressed that other approaches such as listings or further external investment in a new infrastructure business had not been ruled out. Telefónica also reiterated previous aspirations to examine more sharing agreements with local operators across its footprint — again chiming with Vodafone's own strategy.
Vodafone has already indicated intent to sell shares in Cornerstone, as part of a "double monetisation" plan envisaging divestments of both in‑country tower assets, and a coming, centrally-operated virtual TowerCo (Vodafonewatch, #170, #178, and passim).
Telefónica and Vodafone have not always seen eye-to-eye in their network sharing and outsourcing endeavours, but both operators' management (and powerful shareholders) appear very much on the same page regarding infrastructure monetisation. Beyond the UK, the duo are in discussions regarding a network sharing tie‑up in Germany, and seem potential bosom buddies on mooted restructuring and wholesaling of 2G and 3G networks (Vodafonewatch, #178).