Vodafone, Telefónica, and Orange add to voices calling for encryption technologies to be outlawed.
EC asked to stop iPhones denying data access.
Assertion comes amid wider controversy involving monitoring of illegal activity.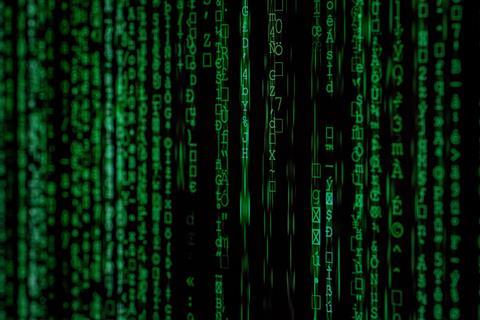 Telecom operators Vodafone, Telefónica, and Orange became the latest tech giants to become embroiled in the battle against encryption technology, stating the implementation on Apple's iPhone will undermine "European digital sovereignty".
More specifically, the telcos want the European Commission to intervene on the use of 'private relay' — a technology they believe will deny them the ability to manage their own networks.
When Apple launched private relay in June 2021, it described it as a service "designed to protect your privacy by ensuring that when you browse the web in Safari, no single party — not even Apple — can see both who you are and what sites you're visiting".
However, according to The Telegraph, the technology is something of a double-edged sword, rendering operators unable to access the data that supports their networks and underpin services to protect users from harmful online material. It has even drawn comparisons to the 'dark web' — a concealed part of the internet that is generally utilised for illegal activity.
In a joint letter penned in August 2021, the trio said "private relay purports to enhance users' privacy when connecting to and browsing the internet by encrypting and redirecting traffic… thereby cutting off other networks and servers from accessing vital network data and metadata, including those operators in charge of the connectivity".
"The way private relay is implemented will have significant consequences in terms of undermining European digital sovereignty."
"Furthermore, private relay will impair others to innovate and compete in downstream digital markets and may negatively impact operators' ability to efficiently manage telecommunication networks."
It was also said to be signed by 'T-Mobile', but it is unclear what this specifically refers to. The letter noted Apple will be classed as a 'digital gatekeeper' under the EU Digital Markets Act — something that may put a stop to services such as private relay.
However, with this unlikely to be realised until 2023, the telcos are calling for faster action.
According to The Telegraph, the operators are yet to receive a response from the EC about private relay, while Apple has already launched a preliminary version of the technology.
Unintended consequences
There are, however, far darker and more serious implications should companies be allowed to maintain these encryption technologies, be it private relay or similar.
Implementation of the technology will limit — if not entirely deny — broadband and mobile providers from assisting police investigations. A police source told The Telegraph the tech could "put people's lives at risk" if it hides criminals' digital footprint.
Following the warnings, Apple stated the tech is not designed to "frustrate" police investigations and assured the public it is working "productively" with officers' requests for evidence.
Home Secretary Priti Patel has repeatedly criticised Facebook and WhatsApp for their own encryption plans.
Back in January 2021, she labelled Facebook's encryption plans "morally wrong and dangerous" after Monika Bickert, VP Global Policy Management at the social media giant, admitted that the number of paedophiles reported to police would be reduced as a result of the update.