STE indicates it is close to reaching network-sharing agreements with Ethio Telecom.
Changes to national payments law should pave way for M-PESA.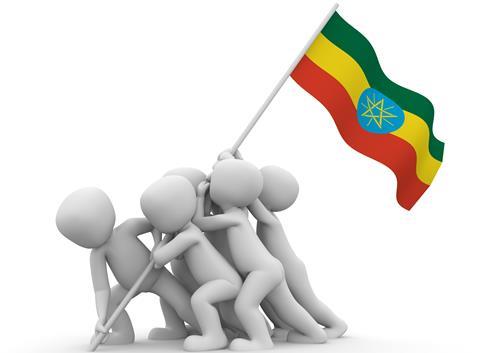 Safaricom's launch of commercial services in Ethiopia has so far failed to materialise, although the operator recently indicated that it is close to signing interconnection, national roaming, and infrastructure-sharing agreements with incumbent Ethio Telecom.
In posts on social media on 13 April, Safaricom Telecommunications Ethiopia (STE) said it had completed "multi-round negotiations" with Ethio Telecom and was "now working to conclude the agreements".
Few other details were provided, other than to note that these agreements, "together with our investment and deploying of Safaricom Ethiopia's network, will be important foundations for our commercial launch this year".
Michael Joseph, Chairman of Kenya-based Safaricom, told Business Daily Africa that the operator will "hopefully" launch in Ethiopia soon, "but we don't have a date yet".
Local news site Capital Ethiopia also noted that the Ethiopian Communication Authority (ECA) denied earlier reports that it had extended the deadline for the service launch from early-April to July 2022. The terms of STE's mobile licence stipulate that a commercially available mobile network must be deployed by April 2022 at the latest.
As things stand, Safaricom does not appear to have provided reasons for the delay in launching services from the original projected date of 9 April, although disagreements with Ethio Telecom when hammering out the network-sharing deals would appear to be a key factor.
In addition, conditions have been uncertain in the country since it declared a national state of emergency late last year. Notably, the websites for both STE and ECA were down at the time of writing; indications are that they have been down for some time.
Building blocks
As recently as early-April, Safaricom's plans to launch in Ethiopia in April were said to be "progressing well" as it geared up to compete with Ethio Telecom.
The Global Partnership for Ethiopia (GPE) grouping, led by Safaricom and backed by Vodacom and Vodafone, secured a full-service telecommunications service operator licence in Ethiopia last May for an $850m (£678m/€808m) fee.
Safaricom previously indicated it plans capital expenditure of between $1.5bn and $2bn over the next five years at STE, with forecasted EBITDA of "around 40%" by year ten.
STE also said it plans to add 1,000 sites to its network by launch, expanding to 10,000–12,000 in the next ten years. This will be achieved through STE's own infrastructure build programme and the asset-sharing deals with Ethio Telecom (Vodafonewatch, #201).
STE has signalled that it is sticking with controlling parent Safaricom's key network partners Huawei Technologies and Nokia to help it bring services to the country (Vodafonewatch, #201 and passim). Capital Ethiopia reported that the operator signed a deal worth $500m with the Finnish vendor, although this does not appear to have been confirmed by either partner. The operator has also signed up VMware as a telco cloud partner.
Furthermore, in March STE signed a three-year agreement with state-owned Ethiopian Electric Utility to use its poles for aerial fibre installation. In the same month, it signed a five-year deal with Ethiopian Electric Power to use the latter's dark fibre network.
Joseph recently emphasised that Safaricom is keen to complement its newfound telecom operations with the launch of M-PESA in Ethiopia, with hopes to secure a licence for the m-money platform in the "next few months". According to reports, Ethiopia is now taking steps to change its national payments law to allow foreign investors to offer m-money services. The National Bank of Ethiopia is said to have drafted a new Bill that will remove the last remaining legal hurdles.

Anne Morris is a freelance journalist, editor and translator. She has been working as a reporter and news analyst for TelcoTitans since 2016.