Japanese telco claims structural separation between strategic agreements with two European majors.
Vodafone quiet on the tie-up's future.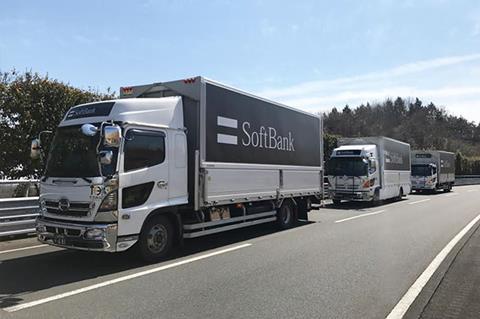 SoftBank said its new, multi-faceted tie-up with Deutsche Telekom will not affect its existing relationship with Vodafone Group.
Vodafone signed a "strategic alliance" with SoftBank in 2017 (Vodafonewatch, #160), through which the former has a Partner Markets presence in Japan, servicing enterprise clients.
A spokesperson for SoftBank said Vodafone's partnership is with Japanese telecoms and media business SoftBank Corp., while DT's "strategic partnership" is at the level of SoftBank Group Corp (SGC) — the holding company for SoftBank Corp. and various other interests, including investments in Alibaba, Arm, the SoftBank Vision Funds, and T‑Mobile US.
The respective relationships have "no relation", the spokesperson told TelcoTitans, and will co-exist.
Vodafone is yet to respond to an approach for comment.
As of 31 March 2021, SGC owned 40.9% of SoftBank Corp, after selling part of its holdings during 2020 to help stabilise its finances, but it has said the Japanese operating business's "strategic importance remains unchanged".
Hot and cold
SoftBank and Vodafone have a long on–off relationship that has not always had overwhelmingly happy associations for the Group.
Ties encompass the Group's disposal of Vodafone Japan to SoftBank in 2006 — which began a startling revival of the business under new ownership (Vodafonewatch, 2006.04). The two Groups continued to collaborate in some areas of technology, and Vodafone retained residual interests in SoftBank that were offloaded in 2011 (Vodafonewatch, 2006.04, #87, and #160).
In India, Vodafone saw the Japanese operator and arch-rival Bharti Airtel morph into a competitive threat in late‑2011, by linking up on value-added services (Vodafonewatch, #96).
For a while, the Group appeared to draw a line under SoftBank relations, but the businesses reconnected in 2017 after Vodafone severed ties with SoftBank's domestic rival (and former Partner Markets affiliate) NTT DOCOMO. This current deal, described as a "strategic alliance" by Vodafone, focuses on mobile services for enterprise clients in Japan. Both parties have been noticeably quiet on how the relationship has progressed since.
The wide-ranging DT–SoftBank mashup announced earlier this week will see DT issue shares to SoftBank in exchange for stock in T‑Mobile US, giving SGC a 4.5% stake in DT. As well as the share swap — which is scheduled for completion by October 2021 — the agreement involves commercial tie-ups on services and cooperation on technological development (with DT set to "immediately" gestate links with SoftBank startup investments in Europe). Former Sprint President Marcelo Claure, now Chief Operating Officer of SoftBank Group and Chief Executive of SoftBank Group International, is set to join DT's Supervisory Board.

Sam Patterson is a Staff Reporter for TelcoTitans, contributing telecoms news analysis since September 2020 as part of the TelcoTitans Editorial team.