Vodafone partner picks up $100,000 funding from the aerospace giant.
Drone technology provider flags regulatory progress to support ambitions.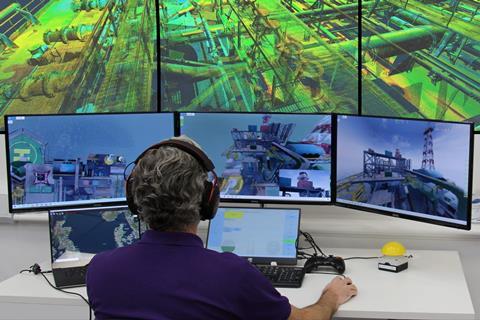 Drone technology provider and Vodafone partner Sees.ai secured funding from Boeing.
Sees.ai agreed terms for a $100,000 (£80,000/€93,000) equity investment from the aerospace giant, having completed Boeing's twelve-week startup acceleration programme, Aerospace Xelerated.
The funds form part of a seed round, which Sees.ai is "pushing to close". Beyond Boeing, the startup has a "group of financial and strategic investors" engaged in the round.
When Sees.ai joined the Aerospace Xelerated programme in January, Chief Executive John McKenna said it increased the startup's odds of success "significantly". "Watch this space", he said at the time.
Sees.ai develops 'command and control' technology for drones, enabling beyond visual line of sight (BVLOS) flights for surveillance and monitoring. The startup's current drone testing is funded by grants from the UK government as part of the Future Flight Challenge fund, of which Sees.ai received £7m.
Partnerships growing, regulation evolving
Alongside the investment from Boeing, Sees.ai announced a partnership agreement with fellow artificial intelligence-powered startup Keen AI to deliver data capture and processing services for National Grid Electricity Transmission (NGET).
NGET, which owns 21,900 electricity pylons in England and Wales, will assess the health of its infrastructure using Sees.ai's BVLOS drone technology.
McKenna described the NGET contract as a "perfect fit" for Sees.ai. The startup provides a similar service for Vodafone UK, which uses drones equipped with Sees.ai technology to inspect its network towers and map radio spectrum usage.
Both the NGET deal and the service provision for Vodafone UK are done under a special licence granted by the country's Civil Aviation Authority (CAA). Sees.ai is discussing changes to the CAA's regulatory approach to enable BVLOS flights on the electricity grid. In a recent update, Sees.ai flagged that changes made by equivalent bodies in the European Union and US (the EASA and FAA, respectively) have set a precedent that the CAA may follow — reducing Sees.ai's regulatory risk significantly.
As well as being a customer, Vodafone UK is a Sees.ai 'technical partner'. It is part of a consortium led by Sees.ai under which BVLOS flights are piloted for industrial inspection use-cases in the UK (Vodafonewatch, #192 and #196).

Joseph Purnell is a Staff Reporter for TelcoTitans, contributing telecoms news analysis since 2019 as part of the TelcoTitans Editorial team.