Dire Dawa test-run represents "important milestone".
Official launch set for October 2022, with phased rollout planned for 25 cities by April 2023.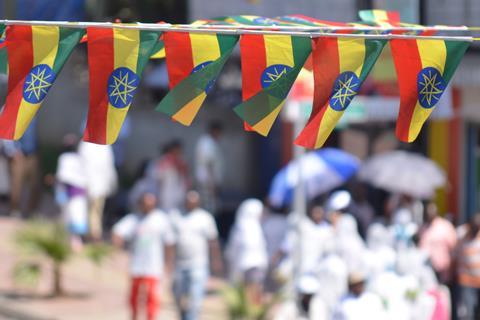 Safaricom launched a pilot of its long-awaited Ethiopian network rollout in Dire Dawa.
The month-long "rigorous service tests" represent an "important milestone" ahead of a national launch in October 2022, according to Safaricom Telecommunications Ethiopia (STE) Chief Executive Anwar Soussa.
It forms the first step toward a planned switch-on across 25 Ethiopian cities by April 2023. It is a key development for the country's newly licensed second mobile operator, having missed a mandated deadline in April 2022 (Vodafonewatch, #206).
Soussa said the pilot will run 2G, 3G and 4G networks and test the "end-to-end readiness of technical and commercial operations", adding that STE will continue to share updates as it extends the network and pilot across additional regions.
A long time coming
Since STE acquired its licence last year to compete with incumbent Ethio Telecom, it has invested $1bn (£857.8m/€999.7m), which includes a licence fee of $850m and "imported equipment worth over $300m". The operator is building mobile radio towers and a national transmission network, and has entered wholesale agreements for international connectivity. STE has also built two data centres in Addis Ababa, established an outsourced call centre, and "developed our core network, IT, products, and services" (Vodafonewatch, #203–#204).
The operator also recently finalised infrastructure-sharing and interconnect agreements with Ethio Telecom, which are essential for the newcomer to deliver services in the country. While STE does not appear to have provided reasons for its network launch delay, a key factor could have been disagreements in the network-sharing negotiations process. However, Matthew Harrison-Harvey, STE's Chief External Affairs and Regulatory Officer, told journalists at a press conference in early-July 2022 that the implementation of the infrastructure-sharing deal with Ethio was "progressing well" (Vodafonewatch, #208).
The Global Partnership for Ethiopia (GPE) grouping, led by Safaricom and backed by Vodacom and Vodafone, secured a full-service telecoms service operator licence in Ethiopia in May 2021 for an $850m fee. The UK government has a 10.9% stake in the GPE consortium behind STE via its development finance institute British International Investment (formerly CDC Group), sitting alongside Safaricom (55.7%), Japanese conglomerate Sumitomo (27.2%), and Vodacom (6.2%).