Rival drags Safaricom into arguments as merger hits problems.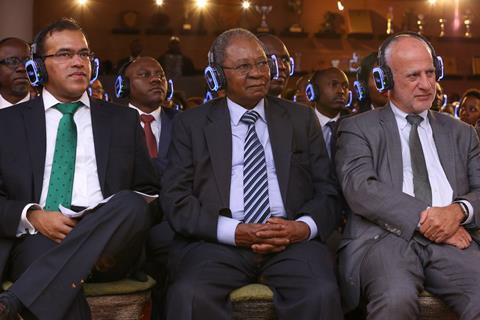 Safaricom was sucked into an increasingly heated public debate over whether the planned merger of rivals Airtel Kenya and Telkom Kenya should be given a regulatory green light (Vodafonewatch, #172).
Telkom Chief Executive (CEO) Mugo Kibati hit out at the operator for apparently voicing opposition to the merger, saying the Kenyan telecoms market had become "stunted" because of Safaricom's dominance.
This was countered by Safaricom and the Communications Authority of Kenya (CA), which has been reviewing the deal. They sought to clarify that the operator had not in fact come out against the merger per se, but had merely submitted that Airtel and Telkom should be compelled to repay debt before being allowed to combine. Michael Joseph, interim CEO of Safaricom, said the operator was seeking KES 1.3bn (£10.2m/€11.4m) from the two rivals for settlement of co-location, interconnection, and other services provided.
Announced in February 2019, the operators' merger aims to create a joint venture called Airtel-Telkom, with Airtel the senior partner. In August 2019, Kenya's Ethics and Anti-Corruption Commission suspended the merger review process, saying it was investigating allegations of past misappropriation of funds at Telkom. The timeline for that probe to be completed and an eventual decision to be taken on the merger is unclear.
Touchy subject
Debate over the Airtel-Telkom deal is an evident hot potato for Safaricom, politically – especially as the merger becomes threatened. The operator has already been feeling increased competitive pressure (Vodafonewatch, #170), particularly from Airtel, and warned in its latest Annual Report that if approved, the merger "will significantly alter the industry profile, giving customers a stronger player".
However, behind-the-scenes, Safaricom is likely to see the deal as a strategic plus, rather than major threat. In reality, a combined Airtel-Telkom would only just scrape beyond the 30%-mobile subscription share mark, seen as a floor for viability. It also offers up potential for post-merger execution blunders, and the combination could take away some heat over Safaricom's own market position (62.4%-mobile subscriber share, according to CA data for 31 March 2019 – see table).
Stephen Chege, Chief Officer of Corporate Affairs at Safaricom, recently used the Airtel-Telkom deal to argue for a fresh review of the Kenyan telecoms market as a whole, ostensibly with the aim of kicking a controversial Analysys Mason report, commissioned in 2016, further into the weeds. It had recommended a breakup of Safaricom and was greeted with loud objections from the operator's management (Vodafonewatch, #153, #163 and passim). "The right thing to do would be to start a new process again because we have had changes in the market, such as the proposed merger", The Standard quoted Chege saying.
Mobile subscriptions by operator, March 2019

Operator

Total mobile subscriptions

Trend (q-on-q)

Source: CA.

Safaricom

31,845,358

1.7%

Airtel

13,316,444

15.2%

Telkom

4,053,699

-8.9%

Finserve

1,722,330

-17.0%

Mobile Pay

94,416

1.2%