Kenyan operator wants to grow its FTTP/FTTB footprint by five times in mid to long term.
Wireless plans, too — 5G seen as add-on to growing LTE enterprise FWA side line.
Pointers to fibre connections blip and supply limitations as drags.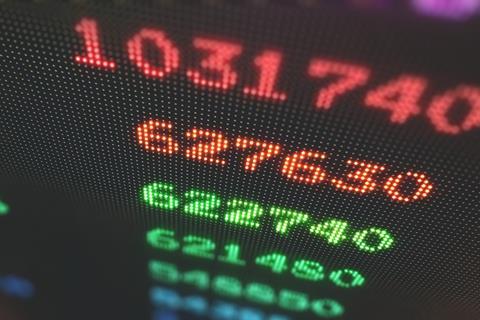 Safaricom has set a goal of connecting one million Kenyan households to full-fibre links as part of a planned ramp up of its wireline business.
The operator has laid out the "medium- to long-term" target as part of a strategic update geared towards accelerating diversification beyond core mobile services, where it retains a dominant grip on the market (65.3% of subscriptions at 31 March 2022, according to the Communications Authority of Kenya/CA).
During the current fiscal year, to 31 March 2023 (FY22–23), Safaricom plans to "scale" both its fibre-to-the-premises and (enterprise) fibre-to-the-building footprints, according to its latest Annual Report. These included 193,059 and 18,886 'connections', respectively, at the end of the FY, while full-fibre homes passed stood at 364,980, and Safaricom now claims to have 10,880km of fibre in the ground.
Beyond FTTP/FTTB, the operator is marketing fixed-wireless access as the primary use-case of its 5G network, which is available in "select locations" within the urban centres of Kakamega, Kisii, Kisumu, and Nairobi (Vodafonewatch, #200).
Further, as well as focusing on network growth, the FY21–22 Report suggested Safaricom is planning significant time under the hood on its processes and systems for fixed customers, highlighting ambitions to "transform the fixed ecosystem" and deliver a "differentiated" customer experience.
"Multi-product" and "converged" offerings are mentioned as in the pipeline, indicating intent to spread beyond the operator's existing Home Fibre Plus packages, which allow FTTP-equipped families to share added mobile data, messaging, and voice allowances when away from the house.
" For fixed data connections, customer experience is primary to the product proposition and we therefore intend to transform our customer journeys to deliver excellent experience, cementing our customers' loyalty. "

Safaricom.
Fertile ground for wireline–wireless hybrid
Safaricom is already fixed data market leader in Kenya, with a 35.8% share of subscriptions at 31 March 2022, according to the CA.
However, it also sees significant growth potential in broadband and multi-play services, the Annual Report indicated.
The operator's fixed services remain a small but comparatively rapidly expanding area of its business, contributing only 4% of its total revenue. Its fixed home business line grew customers by 20.8% in FY22–23, to 165,981 — but that number pales in comparison to Safaricom's active customer total (42.4 million) and user base on m-money offering M-PESA (30.5 million).
Safaricom cited "increased demand for home fibre due to work from home" as one major driver of this growth in uptake.
It also appears to have seen significant demand, at least in the business market, for its LTE FWA services — an obvious reason for its eagerness to push fixed wireless on 5G. The Annual Report reveals a majority (58.9%) of its 48,310 fixed enterprise customers remain on LTE connections.
Safaricom top-line trends, FY21–22
Performance
Change
Source: Safaricom.

Service revenue

KES 281.1bn

+12.3%

M-PESA

KES 107.7bn

+30.3%

Voice

KES 83.2bn

+0.8%

Mobile data

KES 48.4bn

+8.1%

Mobile incoming

KES 9.9bn

+4%

Other mobile service

KES 9.8bn

+25.9%

Fixed-line and wholesale transit

KES 11.2bn

+18.3%
Meanwhile, the variety of things that could get in the way…
Safaricom's Annual Report did not cite any of the industry's major, interlinked operational headaches — of supply chain constraints, labour shortages, and pricing pressure — as having the potential to snarl up its FTTP/FTTB expansion plan.
It did, however, reference "supply chain complexities and challenges" as general challenges to both its main business in Kenya and telco startup in Ethiopia (which is also expected to make both a wireless and fixed play). The document noted "elevated" inflation in Kenya, measured at 7.9% in June 2022, and that "concerns about rising food and fuel prices remain high". "Geopolitical conflict, especially with regard to the Russia–Ukraine war, has disrupted supply chains and capital flows, and has been driving up prices of commodities, constraining consumer spending/wallet, and reducing purchasing power", it added.
Moreover, one perhaps not unrelated oddity of Safaricom's FY21–22 fibre numbers was that, in the residential space, its FTTP connections total actually fell during the twelve months (from 204,234 to 193,059). Speculatively, this would suggest some form of operational/provisioning issue, as Safaricom continued to expand rapidly in terms of base-level customer acquisition (+20.8%, as noted above). It also broadly maintained momentum when it came to getting fibre into the ground (with 4.5% growth in homes passed during the twelve months, largely in line with 5.4% growth reported in the previous FY). Whatever the issue, surmounting it will be crucial if the operator is to hit that one million connections milestone.