Overwhelming majority of MPs choose not to engage in debate over Kenyan operator's future structure.
Controversial proposal does little to revive ghosts of the past.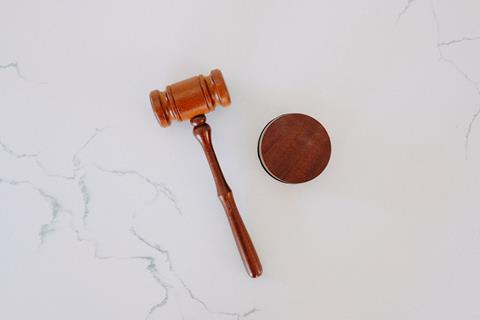 Safaricom was boosted by the news that members of the National Assembly of Kenya decided against throwing weight behind a proposed amendment to legislation that would require it to be broken up.
According to Business Daily Africa, the Kenya Information and Communications (Amendment) Bill, is "sponsored" by Elisha Odhiambo, an opposition Member of Parliament. It seeks to hive off the telco's flagship m-money service M-PESA on grounds of market dominance.
If enshrined into law, the Bill would give the country's three mobile network operators six months to split out their respective businesses. It reanimates the (controversial) idea that M-PESA and Safaricom's voice and data business should operate as two separate entities (see below).
However, out of 349 legislators, only Odhiambo and Jared Okello, MP for the constituency of Nyando, "showed any interest in debating its content" during a second reading last week, the news outlet said.
Details are thin on the ground, but it appears unlikely that the Bill will proceed to a third reading, let alone an approval vote.
Sensitive subject
In 2017, a draft version of an Analysys Mason report into whether any of the country's three mobile network operators should be deemed dominant signalled concerns over the country's market competitiveness. As a remedy, the consultancy's report, commissioned by the Communications Authority of Kenya (CA), proposed a functional separation of Safaricom (Vodafonewatch, #153, #163, and passim). The recommendation — which was subsequently rowed back on (Vodafonewatch, #163 and passim) — sparked loud objections from the operator's management.
The idea also received fervid resistance from the government of Kenya, a Safaricom shareholder, which indicated that a breakup would set a bad precedent by discouraging innovation and investment from Kenyan companies wishing to expand into new lines of business (Vodafonewatch, #163). Resorting to new regulations to stimulate competition was also viewed as undesirable.
According to the most recent data released by Statista, Safaricom holds a 63.8% share of the country's mobile subscribers, against Airtel Kenya's 27.2% and Telkom Kenya's 6.2%.
The last available CA statistics show that M-PESA has in the region of 31.4 million subscribers, representing a market share just shy of 99%. Equivalent offerings on the market include Airtel Money (Airtel) and T-Kash (Telkom).

Sam Patterson is a Staff Reporter for TelcoTitans, contributing telecoms news analysis since September 2020 as part of the TelcoTitans Editorial team.