Kenyan operator plans to focus on building its 4G business for now.
Safaricom's previous reliance on Huawei comes under spotlight amid ongoing US trade talks.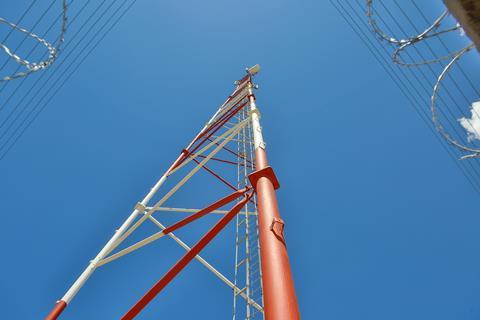 Safaricom appears to have mothballed plans to launch commercial 5G services and instead focus on building its 4G subscriber base to boost mobile data revenue.
The Kenyan operator had recently suggested it was working towards a 5G debut in late-2020 (Vodafonewatch, #189), but Chief Executive Peter Ndegwa was quoted by Business Daily Africa as saying that there is no plan to launch the 5G network in the short-term, and that the immediate priority is to convert existing 2G and 3G subscribers to 4G.
According to the news site, Ndegwa said that "we have tested it (5G) in this country. We will go through conversations around spectrum with government in the background. But in terms of immediacy, we are not intending at this stage to go big on 5G in the near term… There is still so much headroom for us to exploit and fully utilise 4G before we go into 5G".
The report follows Safaricom's announcement in November that it aims to provide "100% 4G network coverage across the country" by the end of March. In its latest Annual Report, for the year to 31 March 2020 (FY19–20), the operator said its 4G network covered 77% and its 3G network 94% of the Kenyan population at the end of that period.
It seems that Safaricom intends to concentrate its resources on offsetting a decline in voice services revenue with mobile data growth. In the first half of the current fiscal year (FY20–21), voice service revenue fell 6.5% to KES 40.19bn (£270m/€299m) while mobile data revenue increased 14.1% to KES 22.23bn.
The operator also flagged its "next phase of growth that will be driven by a vision to become a purpose-led technology company by 2025", highlighting a pragmatic focus on providing services that customers actually want and can afford.
Huawei headaches
Considering that launching 5G is an obvious strategy to boost the uptake of mobile data services, it would seem that other factors also lie behind the decision to delay service rollout — perhaps including the high cost of new 5G smartphones.
Safaricom is also planning to expend energy and funding on bidding for a mobile licence in Ethiopia, alongside Vodacom and Vodafone (Vodafonewatch, #192).
Furthermore, Safaricom's reliance on Huawei Technologies as network partner could have thrown a spanner in the 5G works — particularly in view of ongoing negotiations between Kenya and the United States on a bilateral free trade agreement (FTA).
The operator — which is now controlled by Vodacom but is still only an "associate" of the South African Group — has remained an enthusiastic Huawei partner, while Vodacom Group has sought to spread risk in terms of supplier relationships (Vodafonewatch, #177).
Vodacom South Africa and Vodacom Tanzania have most ostensibly been tied with Nokia when it comes to mobile network rollout (Vodafonewatch, #191 and passim). However, Safaricom has recruited the China-based vendor on a series of mobile and wireline infrastructure (backbone and access) projects over recent years (Vodafonewatch, #174 and passim). In 2016, Huawei Kenya flagged plans to test and deploy 4.5G and 5G technologies with Safaricom (Vodafonewatch, #150).
Huawei technology also underpins the m-money service M-PESA, which was last upgraded by the Chinese vendor in 2015 (Vodafonewatch, #136). In April 2020, Safaricom and Vodacom acquired the M-PESA brand, product development, and support services from Vodafone, and have since indicated that they are preparing another refresh of M-PESA's underlying platform, posing the question over whether Huawei will remain their primary enabler (Vodafonewatch, #185).
Business Daily Africa noted that it was not clear whether or not the topic of Huawei's involvement in Safaricom's 5G network has been raised in the FTA talks between Kenya and the USA. Given the current US administration's aversion to the use of Huawei equipment in 5G, it would seem likely that the subject has come up at some point.
According to a Business Daily Africa report in August 2020, the Kenyan government indicated it will resist pressure to push Safaricom to cut its 5G ties with Huawei. In February, Michael Joseph, Chairman of Safaricom (Vodafonewatch, #188), told Reuters that Safaricom would use Huawei for 5G. "What will we do in terms of the American statements about not using Huawei? We don't have that situation in Africa", Joseph was reported as saying.
Kenya and the USA formally launched negotiations on an FTA on 8 July 2020. It remains to be seen how talks will evolve under the incoming Biden administration. Local reports say Kenya wants to do a deal with Washington before the expiry of the Africa Growth and Opportunity Act (AGOA) in 2025.

Anne Morris is a freelance journalist, editor and translator. She has been working as a reporter and news analyst for TelcoTitans since 2016.