Kenyan operator becomes the first East African telco to launch commercial 5G services in a limited rollout.
Huawei and Nokia named technology partners, with local communications authority giving full backing to the China vendor's security credentials.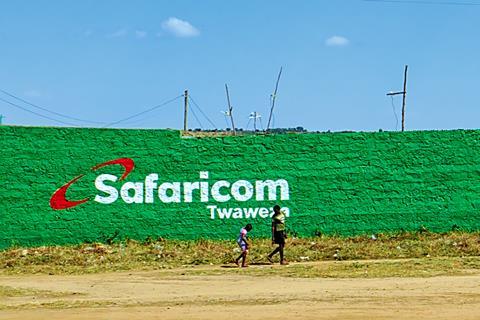 Safaricom began 5G network trials for consumer and enterprise customers, as part of a limited rollout in Kenya during late-March 2021.
5G cell sites have been switched on in Kakamega, Kisii, Kisumu, and Nairobi, with plans to expand the trial to "150 sites across nine towns" before April 2022. Initially, customers with compatible devices will have access to speeds of "up to 700Mbps", which will be upped to a 1Gbps theoretical maximum "in coming months".
Safaricom partnered Huawei Technologies and Nokia for the roll out of infrastructure, with Samsung providing 5G-enabled mobile handsets at Safaricom stores.
Peter Ndegwa, Safaricom Chief Executive, hailed the launch as the "first in the country". He added that the operator's 5G services will "supplement" its fibre network, and act as an "alternative" in areas that Safaricom is yet to reach with fibre.
At a showy launch event, attended by representatives from the country's Communications Authority and complete with 5G demonstrations, Ndegwa pointed to the potential for Safaricom's 5G network to support an entrance into new verticals. Autonomous drones, industrial automation, and virtual reality were among the specific use-cases he flagged.
Safaricom's 5G roadmap has taken some turns in recent months. A debut was first hinted at for late-2020, before Ndegwa poured water on the idea in early-2021. He was quoted by Business Daily Africa as saying there were no 5G plans "in the near term". Instead, he said, Safaricom would focus its efforts on "exploiting" 4G (Vodafonewatch, #189 and #193).
Huawei OK in Kenya
Huawei has been playing an increasingly major role in Safaricom's network infrastructure in recent years, and the latter's 5G launch had been hotly anticipated as a signal of whether the Chinese vendor would secure participation.
Joe Mucheru, Kenya's Cabinet Secretary for ICT, used the Safaricom 5G event to underline the government's trust in Huawei equipment. "The services are secure", he said, "and citizens should feel comfortable". He added that "some of the questions" regarding Huawei's perceived security threat are "just political posturing". "We can't say, as a country, we've had any challenges or questions about the security of Huawei's technology", Mucheru confirmed.

Joseph Purnell is a Staff Reporter for TelcoTitans, contributing telecoms news analysis since 2019 as part of the TelcoTitans Editorial team.