Newly established Ethiopian OpCo reportedly given green-light to offer fintech service by market regulator.
But incumbent rival already gifted year-long head start in m-money services realm.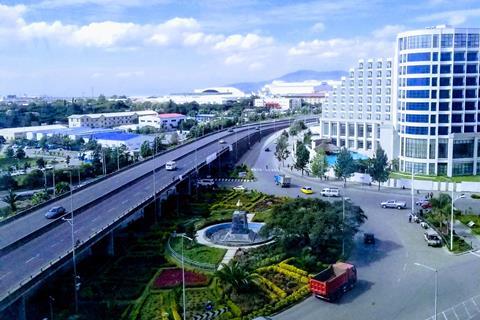 The Ethiopian Communications Authority (ECA) confirmed it has performed a U-turn and will enable Safaricom Telecommunications Ethiopia (STE) to operate m-money transfer services as part of the 15-year mobile licence it acquired in May (Vodafonewatch, #196 and 198).
Speaking to Business Daily Africa, Balcha Reba, ECA Director General, said Ethiopia's authorities have agreed to lift restrictions that prohibit foreign-owned businesses from entering the space.
The move makes the Ethiopian market a significantly more attractive proposition to both STE and the entity that eventually secures the country's second concession, for which the ECA is preparing to release another request for proposals after failing to secure an adequate offer in May. "One thing we may be sure [of] is that the first and second licensee will have the chance to start providing mobile financial services at the same time", Reba said.
The exclusion of m-money services from the concessions has been seen as one of the main reasons why the auction ended up being a damp squib. Only the Safaricom-controlled grouping and an MTN Group-led consortium made concrete offers, and the latter's bid was rejected, leaving one of the two licences unsold. MTN has reportedly indicated it will bid again, but only if m-money services are included (Vodafonewatch, #197).
Safaricom, the majority owner of STE, seemingly now has a green-light to more quickly extend its flagship m-money service M-PESA into the second most populous country in Africa — something it has previously highlighted as "significant" to its returns from entering the country.
STE is expected to begin operations in 2022 and is currently in the process of firming up its leadership team (Vodafonewatch, #196–#198). Local reports previously suggested the operator would be offered an opportunity to secure a distinct m-money licence in 2022.
Yet another goal down before the get-go
What is likely to be a source of frustration to Safaricom is that state-controlled competitor Ethio Telecom — currently unrivalled — is making rapid headway in the m-money market through an equivalent offering, branded telebirr (Vodafonewatch, #198).
telebirr is said to have signed up six million customers since it launched in May 2021.
The lack of clarity over the m-money licence is also a marker of the internal politics Safaricom will have to navigate as it attempts to break down the incumbent's dominant position.
Uncertainty over the nature of Ethiopia's regulatory environment was also partly blamed for warding off a tranche of prospective bidders during the telecoms licence contest.
Ethio Telecom claims to serve 45 million mobile users and nearly one million fixed-line customers. As part of its open market incentive, the ECA has launched a tendering process for the proposed sell-off of a 40% stake in Ethio Telecom to private investors (Vodafonewatch, #197 and passim). Etisalat and Orange are purportedly in the running, with the latter reported to have formally submitted an Expression of Interest in mid-July 2021 (Vodafonewatch, #199).

Sam Patterson is a Staff Reporter for TelcoTitans, contributing telecoms news analysis since September 2020 as part of the TelcoTitans Editorial team.