Kipkirui says microservices and cloud-native APIs from longstanding partner is key in helping OpCo to become an "insights-led, tech-driven company".
Adds that Safaricom has been able to maintain "maximum value" from capex invested in TIBCO.
OpCo aims to migrate entire TIBCO BPM stack from on-prem to public cloud by end-FY21–22.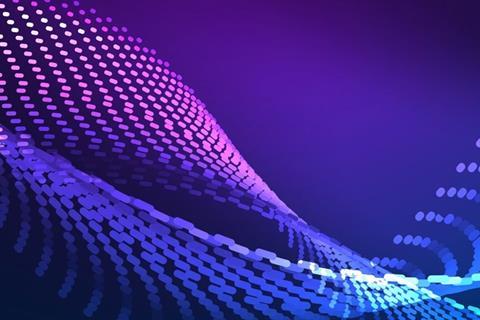 Alex Lagat Kipkirui, Tribe Technical Lead for Mobile Data and Terminals at Safaricom, showered praise on TIBCO, a US-based "intelligence software company".
By leaning more heavily on the vendor's evolving cloud-native and "API-led" platform, since it entered the first of its three-year enterprise licence agreements (ELA) with TIBCO in 2014, Kipkirui framed the OpCo's longstanding partner as key in turning it into an "insights-led, tech-driven company".
He seemed impressed by progress made so far. Kipkirui remarked that, by working with TIBCO, alongside its "global strategic partner" TechSoft International — which offers local support for TIBCO products and services — "Safaricom has been able to maintain maximum value from capex invested in TIBCO".
Kipkirui was speaking on a BrightTALK-hosted presentation, bullishly entitled "Safaricom breaks legacy barriers and accelerates cloud transformation". At the outset, he outlined various (and by no means unique) business challenges confronting Safaricom. These included: siloed and legacy operational systems; unutilised customer data; long time-to-market (especially for new products); and a clunky application programming interface gateway for its M-PESA m-money service, which made it difficult for third-party app developers and startups to integrate the payment platform into their own products. "There was integration complexity in maximising customer value", noted Kipkirui.
Benefits of going cloud-native
By going down the road of replacing its "monolithic architecture" with microservices and cloud-native APIs from TIBCO, Kipkirui explained that Safaricom had managed to accrue various business benefits and increase revenue.
"The biggest achievement is the [new] M-PESA API gateway", he declared. "The time for onboarding new developers has dropped from three months to one day." Between 2018 and 2021, Safaricom reported "at least" 20% growth in the number of M-PESA developers.
Other areas of improvement through the use of common APIs — to create what Kipkirui calls the "omnichannel experience" — is easier purchase of data bundles using the M-PESA platform. Throughput from TIBCO can apparently support at least 2,000 M-PESA transactions per second.
Safaricom's OKOA platform, which enables customers to purchase voice and data on credit, has also seen improvements. "Earlier, the billing platform Safaricom had provided very limited OKOA capability, so we built some microservices on TIBCO BusinessWorks Container Edition".
According to Kipkirui, the shift from monolithic architecture to cloud-native microservices ensured "almost 100%" loan repayment and a 450,000 daily incremental increase in OKOA customers, and it drummed up an extra $500,000 revenue per month through daily service charges.
Safaricom has also increased capacity for replacing SIM cards when lost, damaged, or stolen. The old way, ringing into the call centre, was limited to 10,000 SIM replacements per day, which increased foot traffic and wait times at Safaricom retail outlets. By deploying TIBCO BusinessWorks Container Edition in RedHat OpenShift, Safaricom has been able to introduce a more do-it-yourself approach to SIM replacement through the installation of self-service kiosks. SIM card replacement capacity has gone up to 25,000 requests per day.
"We are very confident that by the time the [current] ELA expires in 2024, we will be able to automate at least all the workflows and operations within network rollout and enterprise divisions of the organisation", said Kipkirui, looking ahead to future TIBCO use-cases.
He also outlined an ambition to "migrate a lot of our BSS stack" to the public cloud. "One migration candidate is the current on-prem TIBCO BPM [business process management] stack", said Kipkirui. "We are implementing the new containerised edition and we will migrate it to AWS by the end of FY21– 22".
We've got history
Safaricom's partnership with TIBCO stretches back to 2011. No ELA was signed at that time. Work was related mostly to building web services for integration between CRM and billing platforms. "After we realised we could solve a lot of our business challenges with TIBCO, we signed our first three-year ELA in 2014", said Kipkirui. "It allowed us to deploy an unlimited number of TIBCO components to address capacity needs, which was a problem then".
In 2018, Safaricom invested in new TIBCO capabilities with a three-year ELA renewal. "Most notably at that time we started with containerisation because we realised that the technology was moving from a service-orientated architecture to one based more in microservices", said Kipkirui. Safaricom signed another three-year ELA renewal with TIBCO in 2021.

Ken has been writing about developments in the fixed and mobile markets for over twenty years. He has been a contributor to TelcoTitans since 2015.