CDN and MEC feature in tenders.
Next step to be taken in Android-based TV play.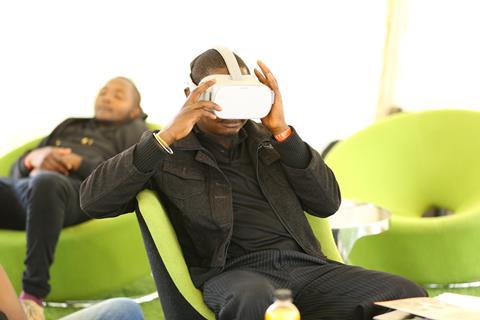 Safaricom signalled plans for a TV and broader next‑generation services refresh with an expansion of content delivery network (CDN) capacity and development of new mobile edge computing capability (MEC).
The Kenyan operator indicated it is seeking a partner to add CDN capabilities to its Gi‑LAN, via a tender that kicked off in late-September 2019. As typical, with the CDN update, the operator hopes to help limit the capital and operating expenditure pressures of customers' growing demand for content — including by bypassing its transport and international networks. It also appears to be seeking to "optimise" how it upgrades its IT and network infrastructure as it "explores new technologies" like IPTV and MEC, according to the tender documents.
Boxing day for new Android TV move
Adding to the sense of an upcoming TV services reset, powered by uprated CDNs, was initiation of a further supplier selection process by the operator. It focuses on delivery of a new set‑top box (STB) for fibre broadband subscribers, run over its favoured Android TV platform.
Through the process, the operator indicated it was looking to "expand its STB range, to ensure that more fibre users have access to great content".
If exclusively fibre-focused, the planned STB appears a heavier-duty proposition to the 4G‑enabled BIGbox and 3G/4G/fibre‑equipped GIGAbox (a.k.a "Digital TV and Internet Box") devices Safaricom launched in 2015 and 2017, respectively, to deliver TV and internet access to households, and fuel the operator's commercial push around wireline and converged services (Vodafonewatch, #134 and #161). Both existing terminals are also Android TV-powered.
On hold for fixed wireless future
While the exploration of MEC might suggest moves are being made by Safaricom towards 5G rollout in some form, the operator has yet to release a firm 5G roadmap or timetable. In its latest Annual Report, for the year to 31 March 2019 (FY18–19), it inferred interest in 5G for both "enhanced mobile broadband services" and "fixed wireless access (FWA)", with the latter service "likely to dominate in earlier phases of deployment" in Kenya. Safaricom flagged trials of 5G with main network partner Huawei Technologies, back in 2016 (Vodafonewatch, #150), but the Annual Report did not suggest tests have yet moved beyond the laboratory. Further, Kenya's Communications Authority is yet to detail any firm plans for a release of new, 5G-friendly frequency rights.
Safaricom still narrow-casting with TV and fibre
Safaricom has not yet released detailed data on uptake of its TV offerings, which have been subject to reports of technical and other service glitches, and seldom trumpeted as a success. Its FY18–19 Annual Report appears to suggest only 28,000 STBs had been sold as of 31 March 2019.
Regarding its wider broadband push, Safaricom claims to have passed 300,000 premises with fibre by the same date, with 108,000 homes connected, but noted it has experienced challenges around capacity and Kenya's introduction of Excise Duty tax, which forced a rise in fibre-to-the-home pricing. It did not provide fibre uptake figures, but indicated just 3.4% of its total FY18–19 service revenue was contributed by fixed data. It achieved growth in fixed data service revenue of 22.7% during the year — not spectacular for a fledgling top‑line stream.
To Vodafonewatch, the Annual Report's commentary was notable for its lack of emphasis on fibre broadband — once a key strategic focus of both Safaricom and Vodacom (Vodafonewatch, #158 and passim). As well as making the interesting hint regarding consideration of 5G-based FWA as a route to broadband expansion, the Report placed much greater accentuation on digital technologies as an opportunity for service differentiation and profitability.
While the TV push has been quiet so far, Safaricom has formed content partnerships with players including Econet Media's Kwesé TV pay‑TV network; video‑on‑demand service provider iFlix; and Naspers-owned TV provider ShowMax, and has indicated that it plans to bring in more content partners to drive take‑up of home broadband (Vodafonewatch, #155 and passim).