Staff safety and security a priority in Ethiopia, says Safaricom's Peter Ndegwa, but progress remains on track despite distractions.
Break‑even forecasts braced for impact of conflict.
Employees evacuated from Addis Ababa, according to reports.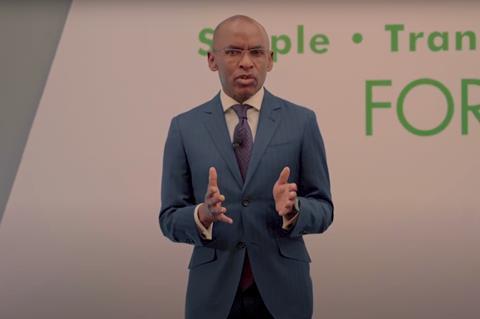 A week after Ethiopia declared a national state of emergency, Safaricom CEO Peter Ndegwa reiterated confidence in progress made towards a mid‑2022 commercial launch for Safaricom Telecommunications Ethiopia (STE). He did not, however, deny that ongoing civil unrest in the country could land a significant blow on operations.
Speaking during Safaricom's results for the half year to 30 September, Ndegwa warned that STE's break‑even targets "may be significantly impacted" by the ongoing conflict. He anticipates the Safaricom subsidiary will achieve profitability "by year four of operation" — 2026, assuming it achieves the mid‑2022 deadline for commercial launch stipulated by the terms of the licence it won earlier this year.
Despite ongoing political conflict and the associated currency volatility, Ndegwa remains positive about the prospect of hitting that mid‑2022 target and underlined STE's "launch readiness".
" We are looking forward to launching commercial operations as projected, while cognisant of the current evolving political conflict in Ethiopia, as we proceed with our plans, adapting to and assessing the situation as it evolves. "

— Ndegwa.
Safaricom plans capex of between $1.5bn (£1.1bn/€1.3bn) and $2bn over the next five years at STE, with forecasted earnings before interest, taxation, depreciation, and amortisation margin of "around 40%" by year ten. STE plans to add 1,000 sites to its network by launch, with aim to expand the network to 10,000–12,000 sites in the following decade. This will be achieved through STE's own infrastructure build programme and asset‑sharing deals with incumbent Ethio Telecom, Ndegwa said.
A temporary retreat
Speaking on the violence in the country, Ndegwa said that "our priority, for now, is safety and security". This has reportedly led to the "evacuation" of part of the STE team from the country last week, according to an anonymous source speaking to Business Daily. The source added that the withdrawal was temporary "whilst we assess the situation".
Safaricom has a "small number" of staff in Ethiopia at present. These are largely seconded Safaricom staff who were reportedly flown to Nairobi from Addis Ababa, where STE is headquartered.
Ndegwa noted that STE started to hire in the country after it was awarded the mobile licence and has announced plans to recruit a further 1,000 Ethiopian employees in STE's first year of operation, as part of an "ongoing" staff recruitment drive.
It is not clear how the apparent team withdrawal will impact STE operationally, but Ndegwa highlighted that the OpCo is "preparing for the deployment of network and IT equipment … whilst working remotely".
Safaricom has not commented on the reports.
The evolving unrest that began in Ethiopia's northern Tigray region has threatened to push further into the country, prompting the local government to declare a state of emergency on 2 November. The UK government now advises against all travel to the country amid fears of escalated violence between the Tigray People's Liberation Front and Ethiopian government forces. The UK government has a 10.9% stake in the Global Partnership for Ethiopia consortium behind STE via its development finance institute CDC Group, sitting alongside Safaricom (55.7%), Japanese conglomerate Sumitomo (27.2%), and Vodacom (6.2%). CDC Group's investment in the project was called into question in September during a House of Commons debate, but members were given assurances by CDC Group Managing Director Tenbite Ermias that the Ethiopian government "recognises that digital infrastructure is vital to the country's long‑term economic development" (Vodafonewatch, #200).

Joseph Purnell is a Staff Reporter for TelcoTitans, contributing telecoms news analysis since 2019 as part of the TelcoTitans Editorial team.