Vodacom's long wait for more network resource in its home market appears to be coming to an end, although false starts have been seen before in SA.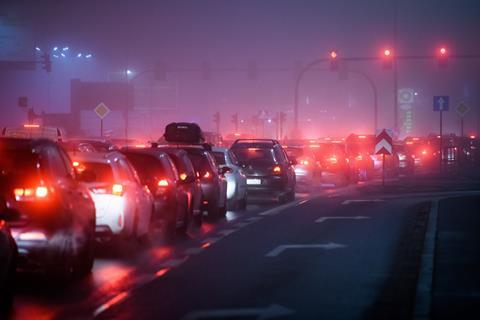 Vodacom South Africa (VdSA) potentially moved a step closer towards securing spectrum to support a wider rollout of 4G and 5G networks.
The Independent Communications Authority of South Africa (ICASA) said it is preparing to publish an invitation to apply for "high-demand spectrum" (or International Telecommunications Mobile/IMT airwaves), although has not given a date for when the documents will be released. In parallel, the regulator also plans to move forward with preparations for the country's controversial Wireless Open Access Network (WOAN).
According to Reuters, the regulator was originally due to publish the invitations in June 2020.
ICASA is said to have committed to holding the IMT spectrum auction by December this year. It is expected to issue licences in the 700MHz, 800MHz, 2.3GHz, 2.6GHz, and 3.5GHz bands.
VdSA has long complained about a shortage of frequencies for 4G (and now 5G) services and has seen numerous auction false starts over the past decade. Spectrum allocation and availability has become a hugely political issue in SA, and seen ICASA end up kicking the country's 4G auction so far down the road it has now morphed into a 4G/5G sell-off (Vodafonewatch, #172 and passim).
The WOAN idea — which had added a further layer to SA's spectrum complexities — came under fierce criticism from VdSA and other operators when it was first aired in 2012 (Vodafonewatch, #98). Opponents said the scheme represented an illegal attempt by the government to meddle with the private sector, and warned that the WOAN's pooled spectrum model was untested. The government has argued that the WOAN would help meet national broadband targets. More recently, there have been indications that the WOAN plan has been significantly watered down, removing contentious elements such as forcing operators to return existing spectrum concessions to support the entity's introduction (Vodafonewatch, #158, #172, and #174).
VdSA already on 5G path
VdSA has already launched a 5G network in limited areas of the country, despite the continuing absence of permanent 5G spectrum licences.
Earlier in 2020, the operator (and rivals) took advantage of temporary concessions issued by ICASA, offering access to 50MHz in the 3.5GHz band, in response to the COVID-19 pandemic (Vodafonewatch, #186). VdSA is also using a roaming and managed services agreement with mid-band-equipped infrastructure player Liquid Telecom as a 5G enabler (Vodafonewatch, #174, #179, #183, and #185).
Although VdSA claimed to have activated the first live 5G network in Africa in May 2020, wireless player Rain launched its commercial 5G network in September 2019, using its own cache of mid-band frequencies. Furthermore, MTN South Africa made use of its temporary licences to launch a 5G network at the start of July.
As well as ICASA's temporary licences, Vodacom indicated in its latest Annual Report that it was using technology to make better use of existing spectrum assets "in the interim" period before the auction takes place, such as dynamic spectrum sharing (DSS). "This has enabled us to better manage the sharing of our limited spectrum resources across 2G, 3G and 4G on a dynamic basis, without having to use traditional 'hard' re-farming where spectrum was dedicated to a particular technology", Vodacom said. Vodafone has also been deploying DSS technology from Ericsson in Germany, Ireland, and the Netherlands, to mitigate 5G platform gaps (Vodafonewatch, #186).
A further prop for VdSA is a roaming agreement with Rain, which enables the operator to offload traffic to Rain's network.