But MÁSMÓVIL not necessarily the prey.
Renewed media speculation that Spain's fourth largest operator might acquire Vodafone Spain.
Report from Banco Santander says MÁSMÓVIL, under new private equity owners, has the necessary financial clout to pull it off.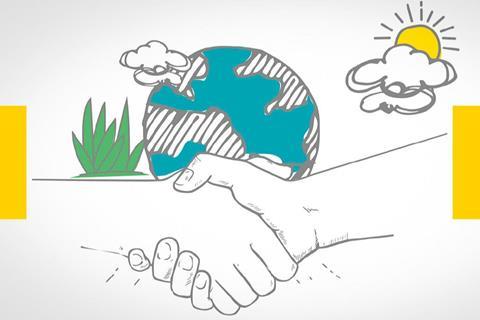 Speculation resurfaced in some Spanish media outlets that Vodafone Spain and Grupo MÁSMÓVIL are planning a merger some sort.
Previous reports that Vodafone was mulling a tie-up between its Spanish operations and the country's fourth-largest operator were met with a firm denial by MÁSMÓVIL Chief Executive Meinrad Spenger, who, at the time, dismissed the idea of active consolidation talks as "more bluff than reality".
He pointedly added, however, that network cooperation could eliminate "unnecessary infrastructure costs", particularly when it came to 5G rollout.
This seemed to suggest one of three things: first, the MÁSMÓVIL door was not shut to any future overtures made by Vodafone; second, MÁSMÓVIL, under its new private equity owners, might make a move to acquire Vodafone Spain; or third, MÁSMÓVIL might look elsewhere to share infrastructure costs.
MÁSMÓVIL on the prowl?
A MÁSMÓVIL move on Vodafone Spain has been floated before, and was aired once again in the latest round of media speculation surrounding consolidation in Spain's telecoms market.
El Confidencial. referencing unnamed sources, claimed Goldman Sachs has been recruited by MÁSMÓVIL to analyse possible acquisitions on the "Iberian peninsula", and, if the report is accurate, positions Vodafone Spain as the main target.
"Financial sources", presumably at Goldman Sachs, indicated that no deal had been struck with Vodafone, but added that "it is quite possible that we will lead an acquisition in the Iberian Peninsula in the next twelve months".
Whether the "acquisition" here is a concrete reference to Vodafone Spain — Spenger has talked of expanding beyond Spain (see below) — is unclear. Other sources, mentioned by Spanish business daily El Economista, say a MÁSMÓVIL deal with Vodafone could be stuck in the current quarter.
Muscled up by private equity
Private equity firms Cinven, KKR, and Providence Equity Partners completed a €5.3bn (£4.7bn) buyout of MÁSMÓVIL, acquiring 99.3% of its shares, in November 2020. The report from Banco Santander, cited by El Confidencial, suggested MÁSMÓVIL now has the financial power to acquire Vodafone Spain.
Spenger, who incidentally also tried to squash rumours of a private equity sale before the deal was completed, reportedly told MÁSMÓVIL employees in an internal memo that the new owners considered their acquisition an "excellent growth platform both in Spain and outside our country, and an excellent opportunity to continue creating value in our company and in the telecommunications market". The CEO further insisted that new funds will "support our next phase of growth".
The cashless option
Another possibility is that two companies set up a new entity to merge their respective businesses without any cash changing hands — adding to Vodafone's growing range of in-country joint ventures (JV). Vodafone, according to some previous media reports, is looking for a majority stake of between 60% and 80% in any JV. If this is true, Vodafone seems likely to resist any acquisitive move by MÁSMÓVIL.
If a JV of some sort did emerge, comprising the assets of Vodafone Spain and MÁSMÓVIL, the combined entity would be the country's largest mobile operator and the second-largest broadband player behind Telefónica España — essentially putting Vodafone Spain back to the same position it was in before the last several years of competition-fuelled retreat.

Ken has been writing about developments in the fixed and mobile markets for over twenty years. He has been a contributor to TelcoTitans since 2015.