Longstanding IT services partner expects to have more opportunities in areas such as digital workplaces, data and analytics, and cloud infrastructure.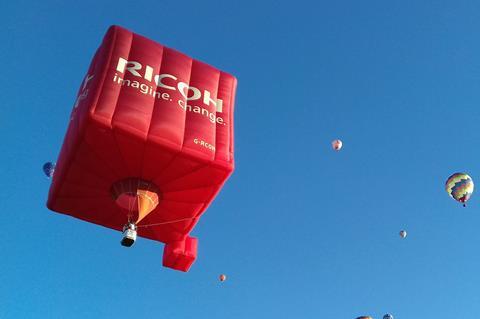 Joanna Parker, Business Development Director at Ricoh UK, highlighted how the supplier's 17-year relationship with Vodafone has evolved from the provision of firewall and security services to a much wider remit, with further opportunities expected in the next twelve to 18 months.
Parker is responsible for the delivery of cyber security and field services to Vodafone. In an April 2021 SupplyChain article, she explained how Ricoh, whose history lies in print services, also provides a range of managed IT and security services and collaborates with Vodafone in the fields of security infrastructure, cyber security services, and cloud infrastructure.
The supplier provides what Parker described as "dedicated" engineering and professional services teams for Vodafone that help design, implement, and support its critical security infrastructure.
Parker said Ricoh supports Vodafone's mobile network "and, more recently, their fixed network with solutions and professional services around security infrastructure, cyber security services, and cloud infrastructure".
Furthermore, the Vodafone partnership is expected to benefit from Ricoh Europe's October 2020 acquisition of UK-based IT and security services provider MTI Technology.
"We see a great opportunity to be able to support Vodafone with regard to Ricoh's IT services portfolio — our data centre capabilities, technologies and security innovation, but also around our digital workplace solutions, data and analytics, and our infrastructure and cloud solutions", Parker said.
"This enables us to not just support Vodafone but also Vodafone's customers, who are looking at cloud-based and secure managed security infrastructures", she added.
Parker expanded further on the Vodafone relationship in a short video hosted by Mobile Magazine, indicating that Ricoh works with Vodafone in the UK and Europe; has a team on-site at Vodafone Group's data centres, "looking after their non-Cisco security infrastructure that are supported by our [Service Operation centre] and [Network Operations Centre] services within Poland"; and expects to support Vodafone "globally" with its deployments and services.
Bigger role
A 2014 case study from Ricoh UK offers further insights into the longstanding relationship between Ricoh IT Services and Vodafone Group that appears to have begun in the UK in 2003.
Adrian Smith, Head of IP & Transmission Networks at Vodafone until 2018, said that Ricoh started in the UK with security and firewall services, "and we expanded that across Europe into our data centres".
According to the case study, Vodafone was looking to reduce costs, improve operational efficiency within its IT operation, and consolidate its existing supplier roster. It expanded its existing managed IT services partnership with Ricoh to include network and security infrastructure support for Vodafone data centres in the Germany, Ireland, Italy, and the UK. In addition, it awarded Ricoh a new contract for a Managed Document Service in eleven EMEA countries, with additional regions to follow; and a contract to deliver a wireless print solution for Vodafone's retail stores.
Smith said at the time: "We now work with Ricoh on managing multi-contract, multi-vendor platforms. In the past, we used to have many small contracts and it was very difficult for the teams to manage these. So, we packaged this together with Ricoh as the single point of contact for some 30 or 40 different supplier contracts".
He also pointed to the fact that Ricoh was working with Vodafone "on some of our key strategic projects, such as machine to machine services — like connected car and connected house services".
Paper trail
It also appears that Ricoh helped Vodafone implement a Group-wide Less Paper Office project, which Vodafone references in its Sustainability Report for 2012/13. In the report, Vodafone said the replacement of individual printers, photocopiers, scanners, and fax machines by large, multifunctional devices shared by around 60 people reduced the amount of paper used by "almost 40%".
According to a 2019 Sustainability Management Services Brochure by Ricoh, the rationalisation and standardisation measures implemented in the Less Paper Office project increased the employee-to-device ratio by 300% (from an average 20:1 to 60:1); reduced paper consumption by up to 75% in some regions; led to an average 50% reduction of annual office print cost per user; and helped Vodafone to reduce its carbon footprint by almost three million kilogrammes per annum.
Ricoh UK is part of the Japan-based Ricoh Company that was established in 1936. In October 2019 Vodafone UK opened the Vodafone Business Lounge at the Ricoh Arena stadium, home of the Wasps Rugby and Wasps Netball clubs in Coventry (Vodafonewatch, #177, #179, and #181). The lounge is an "innovation space" designed to give businesses in West Midlands an opportunity to try out 5G, Internet of Things, and high-speed fibre.

Anne Morris is a freelance journalist, editor and translator. She has been working as a reporter and news analyst for TelcoTitans since 2016.