Vodafone Technology Director sees creative collaboration and an emphasis on core connectivity as crucial to building a role in digital services ecosystem, with IoT a key example of the opportunity.
BT Enterprise CTIO highlights the way digital services demand is both accelerating and evolving in response to pandemic.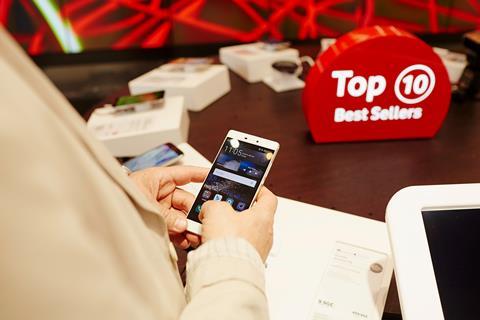 Tanja Richter, Technology Director, Consumer Products and Services at Vodafone, said the operator is already well on its way to becoming a digital service provider, but conceded that the telecoms industry still has yet to really figure out which digital services will be successful in future or its place in the new ecosystem.
Speaking as part of the Digital Services Markets and Business Models panel during the DSP Leaders World Forum 2020, Richter reflected that during the 3G and 4G technology cycles, the industry spent much of its time trying to work out what the killer application might be. With 5G, though, the focus is more on partnerships and co‑creation with other companies to "see what they come up with".
This creative and collaborative approach will entail hits as well as misses according to the Vodafone exec, who said that "we have to experiment… we have to allow ourselves to fail".
Identifying the digital "sweet spot"
Richter was speaking alongside John Vickery, Chief Technology and Information Officer at BT Enterprise, and Andrew Coward, Chief Executive of vendor Lumina Networks. Collectively, the executives wrestled with how operators can justify their position in the digital services ecosystem alongside over‑the‑top (OTT) providers, hyperscalers, and others.
Richter acknowledged telecoms operators' difficulties in competing with OTT players, but identified a "sweet spot" based on combining core connectivity offerings with additional service layers. "For me a very good example is IoT", she said.
BT's Vickery naturally agreed on the essential role of connectivity, describing it as "linked intrinsically to every type of digital service you can imagine at the moment". Both Vickery and Richter pointed to the spikes in demand for digital and streaming services, from enterprises and consumers, during the COVID‑19 pandemic. Vickery also highlighted a big shift towards mobilising front‑line and task‑based workers, as opposed to the historical focus on knowledge- and desk-based employees.
" When you think about where telcos fit into the ecosystem, connectivity is just becoming more and more important. Distance working, remote working, these are the hot applications people are looking for. "

— Vickery.
Take your partners
Vickery and Richter also agreed that partnerships will be a key requirement — along with the combination of networks and application layers — for the creation of successful digital services. Vickery declared it would be "naïve" for operators to think they could usurp the role of the IT world's hyperscalers at one end of the spectrum, and new developers at the other. Instead, coordination and orchestration can provide a way forward.
" The combined power of our network, our connectivity, the ability to orchestrate managed services, and combining that into propositions, means that there's an opportunity to create a digital services platform that's rich with value for our customers. So one of the benefits we've got is bringing everything together and almost orchestrating that ecosystem for these customers. "

— Vickery.
The strength of automated infrastructure to determine telco winners
As the vendor representative on the panel, Coward highlighted some key requirements for networks if telcos are to succeed. From the perspective of a SD‑WAN‑focused vendor, greater levels of automation and the adoption of open source, software‑defined network platforms will be at the heart of differentiation.
" Ultimately, for all these great new services and platforms we're talking about, customers will select them based on the performance of the network and essentially who has that best network, and really that's the fight that's going on between the telcos. "

— Coward.
Vickery appeared more cautious on automation, describing it as a capability that could only be effectively implemented once an operator was confident about what it wanted to deliver.
" When you're exploring new opportunities and you're working with customers, it's about co‑creation, it's about agility, so sometimes you're not going to want to build that level of automation, you're just going to want to get something together, a minimum viable product that you can get out there and demonstrate the value of that application to that customer. "

— Vickery.
Richter agreed that it is important to "start small" with a minimum viable product, but claimed that Vodafone always tries to build in scale and automation from the beginning. And while talking up the benefits of partnership, Richter also suggested that operators should focus less on integrating with other players and more on building service platforms themselves, in order to better differentiate their product offerings.