The Ethiopian Communications Authority has told STE to "expedite the project rollout" amid ongoing conflict in the country's north.
No wiggle‑room in Q1 commercial launch deadline, despite Safaricom staff evacuation and national state of emergency.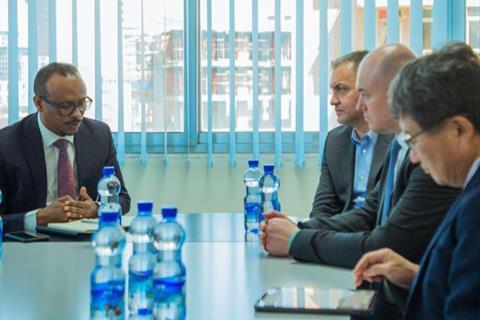 Safaricom Ethiopia Telecommunications (STE) has been told to put the blinkers on to ensure network deployment deadlines are met, despite ongoing conflict in the country.
During meetings with representatives from the Ethiopian Communications Authority (ECA) and national government this week, ECA Director General Balcha Reba told STE to "expedite the project rollout and pay no attention to false information".
Reba described the talks as "important deliberations", while STE's Chief External Affairs & Regulatory Officer Matthew Harrison‑Harvey thanked the ECA for its "continued support".
Politics and practicalities
Civil unrest in Ethiopia, which started in the northern province of Tigray but threatens to spread deeper into the country, has led to a national state of emergency. Safaricom CEO Peter Ndegwa conceded earlier this month that break‑even targets "may be significantly impacted", but has been careful to avoid mention of any implications for the network's launch.
The terms of STE's mobile licence stipulate that a commercially available mobile network must be deployed by April 2022 — something that commentators say discouraged bidders during the auction process, given the political uncertainty attached to the market.
In mid‑November, Ndegwa made assurances that "we are looking forward to launching commercial operations as projected", but admitted that Safaricom and STE were "cognisant of the current evolving political conflict".
An exact date for the commercial launch has not been confirmed, with senior figures citing dates between March and June 2022. Brook Taye, Senior Advisor at Ethiopia's Ministry of Finance, said he expected a launch in the first quarter of the year.
STE has been forced to adapt its plans already, and noted that the priority was "safety and security". Staff based in Addis Ababa were evacuated when the state of emergency was declared, and preparations for the deployment of network and IT equipment was being done "remotely", according to Ndegwa.
It remains to be seen how progress will be made for the network launch in areas that are currently in conflict.

Joseph Purnell is a Staff Reporter for TelcoTitans, contributing telecoms news analysis since 2019 as part of the TelcoTitans Editorial team.