Italian government signals plan to act as broker.
Vodafone Italy rival Telecom Italia expected to retain control of single local access network, at least initially.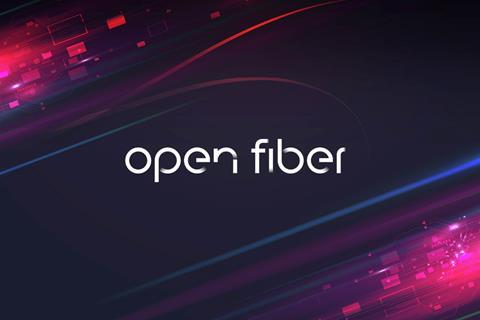 The ongoing saga of Vodafone Italy (VfIt) incumbent rival Telecom Italia's (TI) potential tie‑up with VfIt's fibre‑to-the‑premise (FTTP) partner Open Fiber took a further twist after the Italian government reportedly intervened with a plan to speed up the process.
According to Reuters, the government is seeking to broker the merger of TI fixed‑line assets with Open Fiber to create a single local access network in Italy. The state would then aim to become the second‑largest shareholder in the new venture, gaining more control over a key area of national infrastructure.
Reuters said investors expect the government's move to accelerate TI's talks with Open Fiber, and TI appears "favourably" disposed towards the idea. Following a last‑minute government request at its board meeting on 4 August 2020, TI agreed to hold off on a decision over selling a minority stake in FiberCop — an entity created to hold the passive components of its copper and fibre local access networks — to private equity house Kohlberg Kravis Roberts (KKR) until the end of August 2020. That deal was seen as a prelude to the merger of TI's last‑mile assets with Open Fiber.
The government is not thought to be opposed to an investment by KKR, but is seeking for state lender Cassa Depositi e Prestiti (CDP), which holds a 10% stake in TI, or another government agency, to also invest in FiberCop. Following the merger with Open Fiber, the idea appears to be that TI would fold its primary network into FiberCop, giving the new player the entire fixed‑access network, with TI understood to be retaining control of its 5G, data centre, mobile, and retail assets, as well as its backbone network.
The report suggests that, at least initially, TI would retain majority control of the new broadband unit under the government plan, but the unit is expected to offer equal access to all market players. TI has repeatedly stated that it is seeking to keep majority control in any unified network.
The new broadband unit could also be eligible for grants from the European Union's Recovery and Resilience Facility — a fund set up to mitigate the social and economic impact of the coronavirus pandemic. Sources told Reuters that the plan entails using the European funds to upgrade TI's network from copper to fibre by 2025.
In February 2020, TI teamed with KKR on an exclusive ultra‑fast broadband rollout partnership — a move Reuters presented as designed to provide leverage at the negotiating table with Open Fiber. KKR subsequently offered to buy a 37.5% stake in FiberCop for €1.8bn. FiberCop would also own another entity called Flash Fiber, which is responsible for fibre rollout. TI currently owns 80% of Flash Fiber, with Swisscom‑owned Fastweb owning the remaining 20%. The plan was to give Fastweb a 4.5% stake in FiberCop in exchange for its 20% share in Flash Fiber.
Fitch Ratings noted that the possibility of a merger of TI assets with Open Fiber remains uncertain, "but is improving with increased government intervention". "We believe governance, control, future regulation of the unit, and valuation of the entities involved are likely to be key obstacles to overcome", the ratings agency added.
In early‑August 2020, Open Fiber increased funding for its FTTP rollout by €675m to €4.1bn following an agreement with lenders BNP Paribas, Société Générale, and UniCredit. The provider said it has now connected nine million premises, out of a total target of 20 million by 2023. Open Fiber also recently formed an agreement with VfIt's upstart rival Iliad Italy, enabling the operator to offer fixed broadband services in 271 Italian cities (Vodafonewatch, #187).
Slow burner
A tie‑up between Open Fiber and TI has been on the cards for some time, and the Italian government has reportedly been encouraging the providers to combine in order to accelerate fibre rollout in Italy.
The merger has been delayed by reservations on the part of both providers. Utility Enel, which owns 50% of Open Fiber, said it was in no rush to divest its stake after the KKR–TI deal came to light, although it has now reportedly signalled it is considering exiting Open Fiber, selling part of its stake to CDP and part to other investors. As well as CDP's 10% stake in TI, it also holds the remaining 50% stake in Open Fiber. Enel was said to have received "unsolicited offers" for its stake in Open Fiber from "investment funds", but said no sale process had been initiated.
With its long‑lived shadow incumbent strategy, VfIt has previously appeared warm towards the prospect of Open Fiber and TI linking up on fibre — but less so on any prospective full merger between the two operators (Vodafonewatch, #165, #170, #184, and passim). The OpCo is unlikely to welcome a plan that sees its rival take control of a single local access network, and is no doubt watching matters closely as the situation unfolds.