Billionaire recluse Teoh is entirely focused on what the customer wants. He seems unlikely to rein in his instincts following a TPG Telecom "merger of equals" with Vodafone Hutchison Australia.
Of our eight profiles, we think Teoh will likely cause Read the most trouble.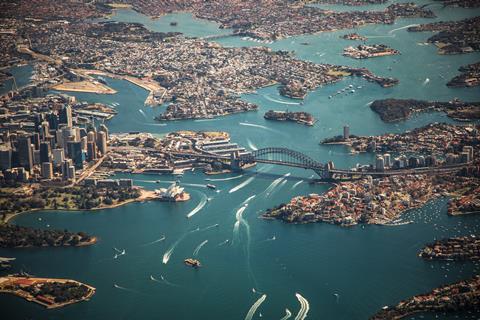 Name: David Teoh
Age: 65
Net worth: $1.9bn (Forbes)
Troublemaker rating: 🤝
Wheelings and dealings
Teoh has just pulled off the biggest deal of his business life as TPG Telecom, the company he co‑founded with his wife, completes what he hails as a "merger of equals" with Vodafone Hutchison Australia (VHA).
It is an astonishing rise for Teoh. Starting out with $2000, he and his wife Vicky set up TPG in 1992. They sold computer parts such as motherboards and hard drives. "We were fortunate there weren't many good companies around at that time [to compete with]", he remarked in a recent (and rare) interview. "[Growth] was ballooning so fast".
Through a subsequent series of canny acquisitions, Teoh turned TPG into a major internet service provider and putative mobile network operator. Teoh owns about a third of TPG and is the company's largest single shareholder. His net worth makes him one of the richest men in Australia.
Vodafone connection
The TPG and VHA merger had been on the table since 2018. A major breakthrough in getting the deal over the line came in February 2020, when the Federal Court overturned the Australian Competition & Consumer Commission's decision to block it on antitrust grounds.
TPG had ties with VHA on fibre access and wholesale mobile before choosing to go the whole hog and merge the two businesses.
Snapshot
Teoh is a man who values his privacy. Until recently, before he was thrown unwillingly into the business media spotlight through links with VHA, picture editors had not much to go on. If there was a news item on Teoh, the photo usually doing the rounds showed a rather disgruntled and surly-looking man, evidently unhappy to be on camera. It was taken by a plucky snapper who managed to snare him after staking out his Sydney home for three days in 2015. He is not, then, your typical bluff Aussie. His roots are in Malaysia, from where he emigrated to Australia in 1986.
In stark contrast to his private shyness, Teoh likes to elbow his way around the business world. He is all about big‑splash moves and market disruption. On one media briefing about the merger, Teoh said he would be "very aggressive" on pricing. "We want to create value propositions for our customer base and for the consumer", he said. "The market is massive, massive, the opportunity is massive".
He may come as a bit of a culture shock to VHA executives.
Likely to say: "What will the customer think?"
Unlikely to say: "Let's have a team photo."
Troublemaker rating: 🤝 Strategic differences


Ken has been writing about developments in the fixed and mobile markets for over twenty years. He has been a contributor to Market Mettle and TelcoTitans since 2015.