Portugal's 5G auction has completed 146 days of bidding, and counting.
Government said to have no plans to intervene, but drag adds to 5G deadline pressure.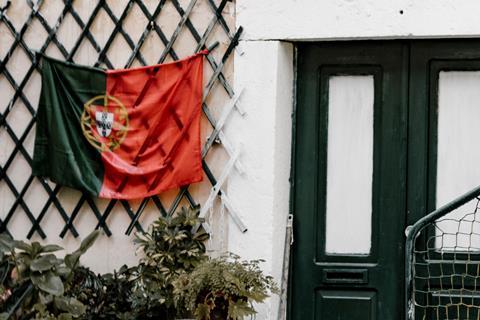 Vodafone Portugal's concerns about the country's 5G auction process appear well founded. As of 10 August 2021, the auction had reached 146 days of bidding, having begun on 14 January.
Regulator Anacom has even increased the number of rounds from seven to twelve per day in an attempt to speed up the process — a move that has evidently failed to achieve its objective.
A report from Observador noted that total bid value amounted to €345.4m (£292.4m) after the 145th day, so the state has prospectively raised a total of €429.7m when including the tender for new entrants of €84.3m — well above the indicative amount of €237.9m.
The first bidding phase for new entrants in the 900MHz and 1800MHz bands ended on 11 January after 44 rounds. Portugal is also auctioning rights in the 700MHz, 2.1GHz, 2.6GHz, and 3.6GHz bands. Observador noted that the 3.6GHz range, with 40 lots, is the only band that has been the target of offers since 5 March 2021.
CEOs fizz with impatience
According to a LinkedIn post by Alexandre Fonseca, Chief Executive of rival operator Altice Portugal, the auction reached a total of 1,000 rounds on 3 August. "Portugal continues its endless journey in 5G, to position itself as the LAST country in European 5G", Fonseca lamented. Responses to his comment suggested that the world will have already moved onto 6G before the auction has come to an end.
Mário Vaz, CEO of Vodafone Portugal, has also previously expressed dissatisfaction with the auction process, pointing to a "misalignment" between regulatory policy and the objective of prioritising connectivity to drive Portugal's competitiveness.
Even Vodafone Group CEO Nick Read has singled out Portugal as the only country where he is (currently) dissatisfied with the 5G auction process (although past sell-offs in Germany and Italy have also received criticism). Speaking during the Group's earnings call in May, Read said he was unhappy with the "construct" of the sale.
According to local website TSF, the Portuguese government does not intend to intervene in the process, even though the auction was expected to have finished in March 2021.
However, in response to a query sent by TSF to the office of Hugo Santos Mendes, Deputy Minister for Communications, the government indicated that it expects the regulator and operators to meet the 2025 deadline for the implementation of 5G networks. Interim coverage requirements are also in place for 2023 and 2024.

Anne Morris is a freelance journalist, editor and translator. She has been working as a reporter and news analyst for TelcoTitans since 2016.