Sale process now at 178 days and counting.
Nick Read continues to sing praises of Spain's example on digitisation.
The CEO again warns that Europe is lagging on 5G and digital infrastructure.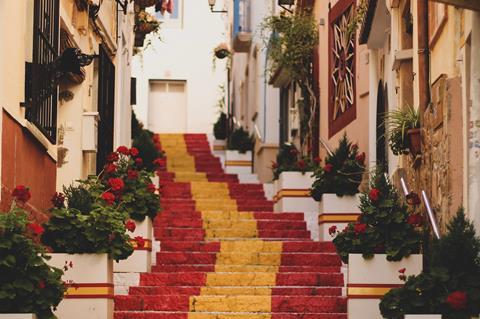 Vodafone is no doubt becoming increasingly frustrated with Portugal, where an auction of 5G-enabling spectrum is still going on and currently shows little sign of coming to an end.
As of 23 September, the auction had reached 178 days of bidding, having begun on 14 January. Regulator Anacom has been forced to step in again, establishing minimum bid increments of 5% from 27 September in order to stop operators raising their offers in smaller chunks.
Anacom previously increased the number of rounds from seven to twelve per day in an attempt to speed up the process — a move that evidently failed to achieve its objective.
Portugal's auction process started in earnest in late-2020, when prospective bidders were requested to submit their applications by 27 November. That means the auction is not far off from marking its first anniversary since proceedings began.
What Portugal could have done with the time instead:
Held seven Olympic Games.
Ran 21 Apollo 11 missions.
Built twelve theFacebooks (reportedly).
Held 44 MWCs.
Less pain in Spain
Vodafone Group CEO Nick Read has been quick to criticise national telecoms regulators when he believes they are not complying with EU law, and has previously slammed both Portugal and the Czech Republic for spectrum auctions that sought to usher in new players.
In his latest editorial for Politico, Read chose to focus on one EU market he thinks is generally doing things somewhat better: Spain.
Spain was already hauled up for praise during the Group's earnings call for the three months to 30 June 2021 (Q1 FY21–22), when Read suggested that other European countries should adopt the digitisation model for SMEs being implemented by the Spanish government.
Warming further to this theme, Read said Spain "has put digital at the core of its economic recovery plans, while also moving to improve its challenging market conditions".
He highlighted three measures that provide examples of how Spain is "pushing important policy reforms to attract private investment":
The auction of 700MHz spectrum, which only lasted a day.
The digital support package for SMEs.
Proposals to scrap some taxes that are only levied on the telecoms sector.
Read also hailed Greece and Hungary for "setting spectrum reserve prices to incentivise deployment in 5G — an approach endorsed by the European Commission, which prefers beauty contests to auctions. After over 20 years of seeking the highest price for spectrum, we are finally starting to shift to an approach that focuses on maximising socio-economic benefits instead", he maintained.
Mind the gap
However, the main thrust behind the article was to highlight fears that Europe is not moving fast enough on digitalisation.
" During the first twelve months of the pandemic, data traffic on our European mobile networks grew by 45%, while revenues fell by 4%, representing a unit price decline of 34%. For Europe, the reality is that the last decade has been one of relative decline in digital leadership, a downward course that could threaten future prosperity, jobs, and competitiveness. Europe must urgently address this gap if it is to catch up on these transformative technologies. "

Read.

Anne Morris is a freelance journalist, editor and translator. She has been working as a reporter and news analyst for TelcoTitans since 2016.