Former Orange exec Benoit Scheen attempted to arrange untraceable call to collude with Vodafone, according to High Court claim.
Illicit text messages uncovered as part of evidence discovery.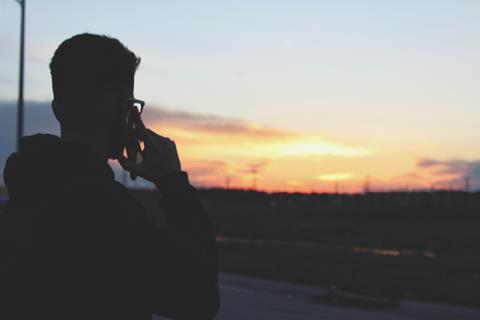 Former Orange exec Benoit Scheen was accused of attempting to utilise untraceable 'burner' phones to orchestrate collusion with Vodafone.
The alleged collusion of several telecoms operators is claimed to have caused the collapse of Phones 4u in 2014, at the cost of thousands of UK jobs. The administrator of the former mobile phone retailer is now seeking more than £1bn (€1.2bn) in damages in a mammoth High Court claim.
At the time, Scheen led Orange's European business outside of France, and reports emerged today that text messages sent to then-Vodafone Europe CEO Phillip Humm sought to arrange a "secured" call using a "new prepaid number".
Scheen is accused of sending numerous texts to his opposite number, requesting a short call "regarding a topic for the UK market".
When Humm suggested a competition lawyer join any potential call, Scheen allegedly stated that the presence of a lawyer would not be "suitable".
The update on the long-running saga comes as part of ongoing evidence discovery in preparation for next year's trial, which is due to commence in May. Several senior execs at BT, Deutsche Telekom, Orange, Telefónica (O2), and Vodafone are said to have handed in their phones for inspection.
The Telegraph reported that, while there is no evidence that an illicit call actually took place, it is alleged that Scheen was able to gain "sufficient comfort" by other means, safe in the knowledge that, if Orange (now EE) ended its supplier contract with Phones 4u, Vodafone and O2 would follow suit.
In reality, O2 was first to act in January 2014, with Vodafone pulling out in September and EE a fortnight later.
Vodafone took the opportunity to flag this as evidence that Humm "would not engage in conduct which might infringe competition rules" and that the texts are "directly inconsistent" with any allegation or inference of collusion with Scheen.
Orange, alongside EE, DT, and Telefónica, also deny any wrongdoing.
In April last year, Kenneth MacLean QC, a barrister for administrator Aldan Management (Telefónicawatch, #132), said there were "troubling indications" that documents had been destroyed by O2's parent, Telefónica Group. MacLean is said to have told the UK High Court in a pre-trial hearing that he would be questioning circumstances where senior executives at the telco "mysteriously seem to have lost their mobile phones, and laptops and personal computers".
According to The Telegraph, the administrator involved in the case has put together a £130m war chest, supported by Phone 4u's creditors, who believe there is "compelling evidence" of unlawful collusion.
An already convoluted, long-running case has also added to allegations against Ronan Dunne, former O2 CEO, who now works for Verizon. He is accused not only of collaborating in the withdrawal from Phones 4u, but of also approaching O2's rivals to confer over 4G pricing strategies and handset supply negotiations with Apple.
In its defence, owner Telefónica Group said the allegations were "so vague and unparticularised" that they are "embarrassing".
The claim game
In January 2014, EE Finance Director Neal Milsom is said to have had two meetings with bankers, after which he penned an email explaining that "both expressed the view that Vodafone would swiftly follow any action we took [with respect to third-party retailers]. Clearly, someone at Vodafone is clearly and consistently conveying this message".
In May 2014, the minutes of an EE management meeting include bullet points relevant to Phones 4u, without any related text. The Telegraph reported that technical examination of the document showed it had been saved "at least 38 times" in the three weeks that followed. EE simply stated that it was "not usual" for documents such as this to be saved, or auto-saved, at this rate.
EE expected Vodafone to end its relationship with Phones 4u by August 2014, according to one executive. EE dismissed this statement as a "possible but uncertain scenario".