Wins for existing cross-OpCo suppliers Kaltura, Nagra, and TiVo.
Continued emphasis on cloud, security, and deeper user understanding.
Lightweight, low-capex focus: Kaltura says it is now possible to roll out Vodafone TV in a new country within seven months.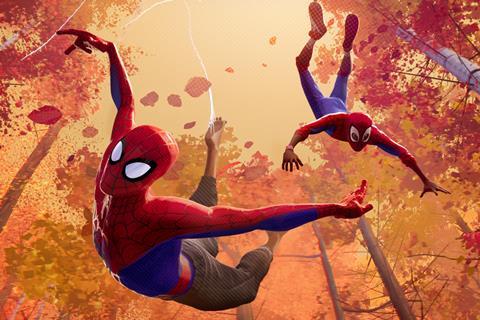 Group desire to consolidate its piecemeal TV platform, built up via multiple in‑country acquisitions in Europe, was again on show at the International Broadcasting Convention (IBC) exhibition in Amsterdam.
At and in the run‑up to the event, held in mid-September 2019, three existing suppliers of cross-OpCo solutions — Kaltura, Nagra, and TiVo — bragged that Vodafone had given them extended roles to help the Vodafone TV transformation. The Group's direction of travel remains towards a cloud-based platform that can support Vodafone TV rollouts and updates across multiple countries, rather than having to hand‑crank costly launches and revamps on an OpCo‑by‑OpCo basis (Vodafonewatch, #168).
Cloud Kaltura
Kaltura, a US‑based over‑the‑top (OTT) video platform provider, said Vodafone was extending use of Kaltura Cloud TV solution in the latest iterations of Vodafone TV in Greece, Portugal, and Romania. Vodafone Italy (VfIt) and Vodafone Spain (VfS) already use Kaltura kit (Vodafonewatch, #158).
Kaltura describes its offering as a "multi-country, telco-grade TV service", which relies on a single, cloud-based platform. The supplier assures Vodafone that introduction of service upgrades, new features, and innovations to Vodafone TV can be "easily" made available to all markets. With the single cloud-based platform, deployment of Vodafone TV in a new country now takes "as little as seven months to launch", asserted Kaltura.
Ron Yekutiel, Chief Executive of Kaltura, claimed his "shared vision" with Vodafone for aggregating all the linear and video-on-demand content that consumers want, into a unified and personalised TV experience across all screens, was "coming to life". "Vodafone TV is proving that by combining the reliability, security, and scalability of pay‑TV — together with the agility, economics and functionality of OTT — telcos can launch competitive cloud TV services at scale", Wolfgang Zeller, Head of Video Centre of Excellence, Vodafone.
Nagra and security
Swiss player Nagra similarly claimed a deepening relationship with Vodafone. The digital TV division of Kudelski Group, Nagra said Vodafone had "extended" deployment of its security solutions and was now using its cloud‑hosted and cloud‑operated Security Services Platform (SSP), Nagra cloud SSP, across a "large number" of OpCos. These include Vodafone Greece (VfGr), VfIt, Vodafone Portugal (VfP), Vodafone Romania (VfR), and VfS.
Nagra cloud SSP, a software-as-a-service (SaaS) solution, runs on a multi‑tenant cloud platform provided by Amazon Web Services (which appears Vodafone's predominant cloud infrastructure provider — Vodafonewatch, #174). The idea is to enable central management of Vodafone TV security across multiple markets.
The Nagra announcement seemed more of an update rather than hard news, however, and was maybe an attempt to try and be heard above the prodigious news‑flow noise emanating from IBC. As far back as September 2018, Nagra highlighted that Vodafone had deployed the cloud-based SSP in various countries — including Greece, Italy, New Zealand, and Spain — to help protect Vodafone TV (Vodafonewatch, #168). It added at the time that the solution was set for implementation in other "European and east European" countries. When and where those deployments subsequently took place was not made explicit.
Nagra cloud SSP is aimed at bolstering Vodafone TV protection in set‑top boxes, web browsers, open devices, and connected TVs. Vodafone is using the vendor's Nagra Connect client for converged conditional access scrambling and digital rights management, as well as employing its OpenTV Player offering to enable content to be consumed on portable devices.
Vodafone has clearly given Nagra a strong vote of confidence. The Swiss supplier candidly admitted that the Vodafone deal meant the first major rollout of its SaaS‑based SSP, supporting as it does TV operations in multiple countries. "Securing both the content and the service is key to Vodafone, and Nagra security solutions are best‑in‑class", enthused Nuno Sanches, Head of Fixed Product Development at Vodafone.
TiVo and AI
TiVo boasted at IBC that its Personalised Content Discovery (PCD) platform was behind a "New Vodafone TV" launched by VfP in July 2019 (Vodafonewatch. #179). PCD includes the TiVo Conversation module, which purportedly uses "more progressive" natural language recognition technology. The module apparently allows "free-flowing conversational dialogue".
PCD and TiVo Conversation underpin Intelligent Voice Search, paraded as a unique feature of New Vodafone TV compared with other TV offerings in Portugal. Intelligent Voice Search incorporates various search criteria such as movie title, names of actors, date, and genre. By using artificial intelligence (AI) algorithms, VfP reckons the feature can immediately show recommendations customised to each user's taste.
Search and recommendation capabilities are enabled by TiVo Insight, another PCD module. TiVo Insight will purportedly help VfP maximise PCD value by "enabling content discovery optimisation, promotions targeting, and audience engagement monitoring through the analysis of actual viewer behaviour data". Aside from VfP, TiVo said VfGr, VfIt, VfR, and VfS were also using its PCD platform in some way.
Vodafone's TV number crunching effort
Bringing data analytics to bear on TV viewing habits, aided by AI, is a clear focus of the Vodafone TV ecosystem. Speaking at Arch Summit 2019, organised by Group innovation joint venture Tomorrow Street, Dr. Shay David, President & General Manager of Media & Telecom at Kaltura, noted opportunities to drive revenue through "cognitive" and "data‑driven" TV services (Vodafonewatch, #176). David described three 'knowledge graphs' focused on device usage, content consumption, and customer intelligence, and suggested Vodafone could go even further by mining smartphone user location data, within privacy norms.
Vodafone TV Analytics is another, quietly expanding behind-the-scenes operation designed to gain deeper visibility into usage of its pay‑TV services, and inform decisions on future direction (Vodafonewatch, #174). Enabled by Celfocus, VfP's systems integration joint venture with IT group Novabase, the platform powers dashboards for (Group and OpCo) executives to track data on user behaviour and video content consumption, as well as to monitor service performance in different markets. The platform purportedly gathers data from more than one million registered households within the Vodafone TV footprint, drawn from TV devices, mobile terminals, and Kaltura's content management systems.
The data it offers up is said to be set against more than 100 key performance indicators, bundled within four main categories: management (such as average revenue-per-user, or subscription revenue); product (content and feature usage); operations (diagnosis of system errors); and marketing (user segmentation, and media reporting requirements for content partners, fed through Kaltura and Nagra).
Pay-TV big league
Vodafone now has more than 20 million regional pay‑TV subscribers following its buyout of Liberty Global cable operations in the Czech Republic, Germany, Hungary, and Romania (Vodafonewatch, #178). Vodafone's project to integrate its technology with that of the four Liberty businesses — branded Catamaran — will cut across consolidation of IT systems, regional and national backbone networks, mobile backhaul and leased lines, and central offices, according to Group comments at the time of the deal's announcement. Catamaran seems likely to tie in with Group plans for TV platform consolidation across OpCos.