MVNO-sceptic Vodafone compelled to support rival's mobile launch.
Possible trigger for long-mooted M&A action.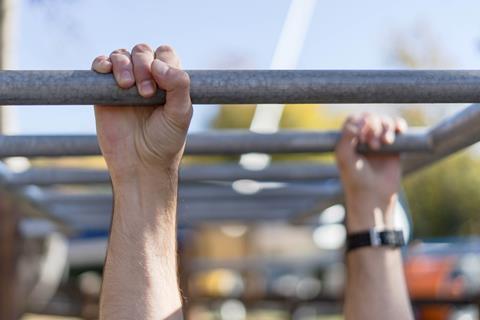 Vodafone Greece (VfGr) is set to (reluctantly) support a mobile launch by part-owned broadband and pay-TV operator Forthnet, following a wholesale access deal between the two businesses.
Forthnet announced that the four-year agreement will enable it to release mobile services in the January-March 2020 quarter, creating a new competitive consideration for VfGr and mobile rivals Cosmote Greece and Wind Hellas.
For VfGr, the move is at least part-enforced, as it traces back to the imposition, earlier in 2019, of a mobile virtual network operator (MVNO) pricing framework by Greece's National Post and Telecommunications Commission (EETT), following intervention in a long-running dispute between Forthnet and VfGr and Cosmote over wholesale rates.
Forthnet selected VfGr as its wholesale partner after the ruling, but VfGr is appealing the EETT's move, according to Vodafone's latest Annual Report, published in June 2019.
Previously, Greece is said to have had only one MVNO – broadband provider CYTA Telecommunication Hellas, which was supported by VfGr but ended up being acquired by the OpCo in 2018 (Vodafonewatch, #166).
Go forth and multiply
Forthnet Chief Executive Panos Papadopoulos recently described liberation to establish an MVNO as a "game changer" for the financially-challenged business.
With its Nova TV offering, Forthnet is Greece's second-largest pay-TV player, behind Cosmote, as well as having a sizeable broadband base, and has long coveted a mobile presence to help stem churn and fuel sales. It has been pushing for a wholesale mobile access deal since at least 2016.
In April 2019, Papadopoulos trumpeted the EETT's move, saying that, "for the first time, the necessary conditions exist enabling us to develop a viable business by offering to consumers mobile services under competitive terms".
The possibility of a mobile-based revival at Forthnet will no doubt be a strategic preoccupation for management at VfGr, as a prospective threat to a recent performance uptick. The Greek OpCo has been one of the better performers within Vodafone's Europe Region in recent quarters, producing 3.4% growth in service revenue during the three months to 31 March 2019 – a division-leading trend figure (Vodafonewatch, #175).
At 31 December 2018, VfGr had 939,000 broadband subscribers, against Cosmote's 1.89 million and Forthnet's 550,000. VfGr has not yet built up a significant enough TV base for Vodafone to declare its figures. Cosmote had 540,000 TV users, and Forthnet 478,000 (although across retail and wholesale).
Recent figures show significant erosion of Forthnet's customer base, in both broadband and TV, and the provider posted a 4% reduction in revenue for its last fiscal year to 31 December 2018.
A nudge towards buyout?
Forthnet's mobile expansion is also likely to have a bearing on ongoing M&A manoeuvring between the two players.
Both VfGr and Wind have minority holdings in Forthnet, and have long been linked with a joint takeover of the business (Vodafonewatch, #170 and passim).
Developments regarding Forthnet's ownership are tied in with financial restructuring of the provider, and therefore remain highly convoluted and somewhat impenetrable, but local reports have suggested a successful play for Forthnet would see VfGr and Wind split the business's broadband base between them and refashion Nova TV as a joint venture, while wholesaling TV services from the new entity.
The suggestions are that VfGr and Wind would both gain 30% stakes in the business, against current respective holdings of 4.1% and 21.3%.