Business assurance software provider highlights the need to stay ahead of the curve.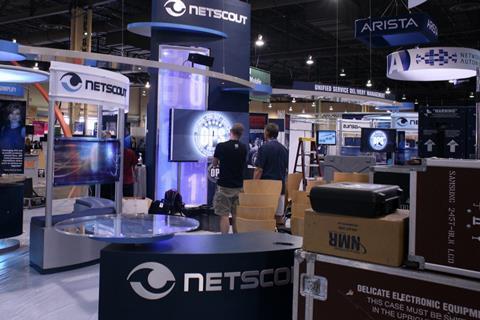 NETSCOUT has enjoyed a long-term partnership with Vodafone of possibly over a decade and, in December 2020, the US-based provider of business assurance software extended its contract with Vodafone by a further three years.
However, there are indications that even long-serving suppliers are finding it increasingly difficult to retain contracts in the face of rising competition and a more hawkish stance of the Group towards vendor deals. During a recent earnings call, Anil Singhal, President and Chief Executive of NETSCOUT, revealed that "this time, it was a little bit tougher [at Vodafone] because we had more people bidding for this".
Singhal pointed to wider discussions around cloud-based deployments and 5G, which suggests that suppliers are increasingly under pressure to provide roadmaps that align with Vodafone's future agenda. "In the end, we won", he added, presumably benefiting from the supplier's own shift to a cloud- and software-oriented model.
Interestingly, Singhal also revealed that the newly signed deal covers "all the OpCos in Europe", describing it as a "blanket contract" with "predetermined price points" that are neither materially worse nor better than its predecessor agreement. "It's a continuation of the similar margins and revenue that we had in the last three years", he added, in reference to the previous contract signed in May 2017 (Vodafonewatch, #155).
Crowded field
It is not clear which other suppliers were competing with NETSCOUT for the Vodafone contract, but network assurance rivals include Anritsu, EXFO, IBM, JDSU, and major network equipment providers. NETSCOUT is also a significant player in cybersecurity and application and network performance management, where it faces other competition.
For Vodafone, NETSCOUT supplies its InfiniStreamNG service assurance solution, which is designed to provide full visibility across Vodafone's network in order to enhance network performance. In December, NETSCOUT said the agreement covers the "virtual and 5G environments" across all of Vodafone's European operations and Group entities and services.
In February 2018, NETSCOUT also signed a multi-year deal with VodafoneZiggo (VfZ) to deliver network functions virtualisation (NFV) assurance. At the time, it was notable that the joint venture chose not to go down the NEC/Netcracker route for the management of NFV services over virtual, physical, and hybrid environments (Vodafonewatch, #163).
Moreover, Vodafone Business has previously referenced NETSCOUT as a partner on its expansion around analytics-centred services, encompassing enterprise IoT, network security, and location-intelligence propositions, and supported by the Group's recent deal to migrate its "data ocean" to Google Cloud (Vodafonewatch, #180).
In a May 2020 interview with Vodafonewatch, NETSCOUT explained how it has been conducting a complete overhaul of its product portfolio, fuelled by a string of acquisitions geared towards updating and diversifying its service assurance core. The developer highlighted the growing pressure on telecoms vendors to keep up with perpetual shifts in how operators buy, deploy, and run network infrastructure. NETSCOUT further indicated it was seeking to further raise awareness within Vodafone of its software-based model and how its solutions could be used in new ways, such as to support big data analytics.

Anne Morris is a freelance journalist, editor and translator. She has been working as a reporter and news analyst for TelcoTitans since 2016.