Decentralisation billed as way to unlock new phase of expansion.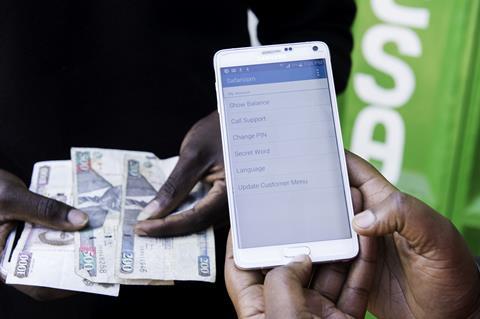 Vodafone's plan to transfer intellectual property (IP) rights for the high‑profile M‑PESA m‑money service to Vodacom Group and Kenyan associate Safaricom finally came to pass, although after some considerable delay (Vodafonewatch, #174 and #183).
Safaricom and Vodacom acquired the M‑PESA brand, product development, and support services from Vodafone through a newly created joint venture (JV). The transaction was first announced in May 2019 and expected to be completed in weeks, or even days.
No explanation was provided for why the deal ended up taking the best part of a year to complete. Details of the strategy to expand M‑PESA also remain thin on the ground, with more likely to be revealed in the months to come. Shameel Joosub, Chief Executive (CEO) of Vodacom, said the JV will "accelerate our financial services aspirations in Africa" and "help us to promote greater financial inclusion".
"With the rapid increase in smartphone penetration, the evolution into financial services and the potential for geographical expansion, we believe the next step in M‑PESA's African growth will be more effectively overseen by Vodacom and Safaricom. "

— Nick Read, CEO, Vodafone.
Vodafone was reportedly due to receive just €12m (£10.4m) under the deal, and the disposal was said to be "broadly financially neutral" for the Group.
The three parties have indicated previously that the move will help free the way for new operator partnerships to expand M‑PESA beyond Vodacom's footprint. Joosub has suggested that the African OpCos could accelerate development of the M‑PESA platform and the services run on top of it, creating what he dubbed 'M‑PESA 2.0'.
The transaction also appears to bring an end to a long‑running tussle between Vodafone and the two businesses — particularly Safaricom — over control and ownership of M‑PESA assets. Safaricom has already brought M‑PESA infrastructure and service creation capabilities to Kenya over the past few years, and now more support and development facilities for the platform and brand will follow.
M‑PESA still growing
M‑PESA is said to have 40 million users and process more than a billion transactions every month. The m‑money service is available in the Democratic Republic of Congo, Egypt, Ghana, Kenya, Lesotho, Mozambique, and Tanzania, but Kenya has long been its largest and flagship deployment. In the six months to 30 September 2019, Safaricom's M‑PESA revenue increased by 18.2% to KES 41.97bn (£311m/€358m). In the same period, Vodacom said its M‑PESA revenue increased by 37.4% to ZAR 1.9bn (£81m/€93m). Only about 25% of all M‑PESA users reportedly have access to a smartphone.