CEO Mike Fries sees Dutch joint venture's assets as undervalued.
Partner appears aligned with Vodafone's eagerness to extract cash from site networks across Europe.
Broader discussions over VodafoneZiggo collaboration may be tied in with tower question.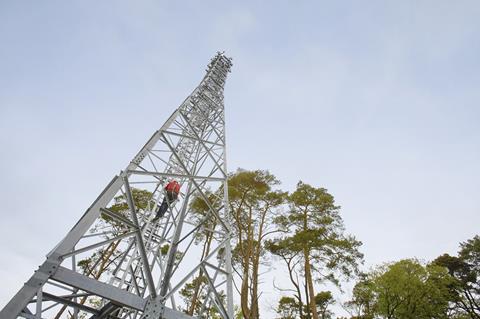 Mike Fries, Chief Executive of Liberty Global, indicated he remained open to the possibility of a sale of tower infrastructure by Dutch joint venture VodafoneZiggo, suggesting co-parent Vodafone could have some more cash in the attic once it is done with its impending flotation of European venture Vantage Towers.
Speaking during Deutsche Bank's Media, Internet & Telecom Conference this week, Fries drew attention to the "real value" contained in VodafoneZiggo's network of about 3,000 sites — plus a similarly sized portfolio of Belgian business Telenet — but argued that this was not being adequately recognised by stock traders. Together, Fries suggested (via CQ FD Disclosure) the two sets of assets amounted to "probably €1.5bn [£1.3bn]–€2bn of value".
" How will we monetise it? When will we monetise it? When does it make sense for the OpCos? That's all work-in-progress. But it's there… I'm sure nobody is putting any value on it as an asset that could create real upside for us down the road. And we do have options and rights, so let's see what unfolds. But infrastructure has real value in Europe, in particular… "

Fries.
Vodafone has not firmed up a public position on the VfZ tower portfolio but has shown interest in drawing value out of the assets. During 2019, the Group stated it was "exploring network-sharing [and] tower options" in the Netherlands, while the JV itself flagged it was intending to identify "potential monetisation opportunities for our mobile towers portfolio". However, the Dutch JV's assets did not end up forming part of Vantage Towers' startup portfolio — which was brought together for the new business' launch in 2020 and is set to be part-'monetised' through a flotation later this month.
Recent weeks have seen more of a spotlight being shone onto the future of VfZ's towers by wider moves around wireless infrastructure in the Netherlands, including the publication of new network-sharing guidelines by the country's Authority for Consumers & Markets and Deutsche Telekom and Cellnex's recent agreement to meld their local mast estates. There has also been increasing focus on the future of the overall Liberty–Vodafone relationship in the country, with both private and public sale options now having opened up under the VfZ shareholder agreement, and Liberty recently raising the possibility of a listing of the business within the next two years.

Richard Agnew is Group Editor at TelcoTitans.