Group partner CEO rules out near-term merger.
How Liberty and Vodafone's Dutch JV will evolve remains unclear, with shareholders facing various M&A options.
Liberty keen to pursue pathway that suits both parties.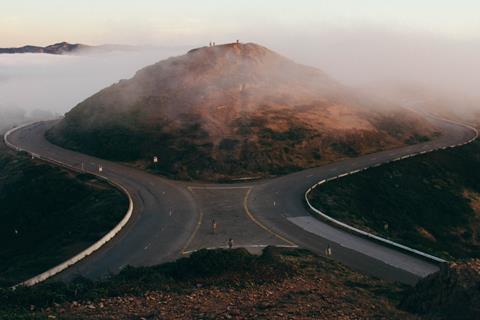 Michael Fries, Chief Executive (CEO) at Liberty Global, effectively ruled out the prospect of amalgamating VodafoneZiggo, its Dutch joint venture (JV) with Vodafone, with Belgian business Telenet for the foreseeable future. "I wouldn't put much credibility into it today. We're not working on it. Let's put it that way", he said.
Fries was speaking during a virtual J.P. Morgan European Technology, Media, and Telecom investor conference — as transcribed by VIQ FD Disclosure — and while he once again cited the potential advantages of a "Benelux roll-up" of the two cablecos, he indicated a decision will ultimately be made in tandem with VodafoneZiggo partner Vodafone.
The British telco does not appear to be overly enthusiastic, however.
" There's nothing happening on that question [a potential combination of VodafoneZiggo and Telenet] right now. There's a lot of moving parts. I mean, we don't make that decision for VodafoneZiggo solely. We have a great partner in Vodafone. We respect them and we have to understand that too."

— Fries.
Fries added that it was unclear "where Vodafone's head is on this question" of VodafoneZiggo's future, but said Vodafone's leadership is not thought to be attaching any "urgency" to addressing the matter.
Issue parked
Fries has made no secret of Liberty's interest in amalgamating the two Benelux businesses, an idea he has previously portrayed as having "compelling logic" (Vodafonewatch, #187 and passim).
However, it is by no means the only item on Vodafone and Liberty's M&A agenda for their Netherlands' JV. A possible monetisation of VodafoneZiggo's tower assets has been mooted as another area of interest, for example. The Dutch JV's towers were not folded into Vantage Towers, Vodafone's European infrastructure spinout that was listed on the Frankfurt Stock Exchange in mid-March 2021, and Fries recently indicated he was open to the possibility of a part‑sale (Vodafonewatch, #195).
Liberty has also made a lot of noise around the idea of listing the Dutch JV. But despite there no longer being restrictions on each shareholder from transferring holdings privately (a clause of the JV agreement that expired on 31 December 2020), Liberty does not appear to be prepared to go it alone without receiving the green light from Vodafone first. Charles Bracken, Liberty's Chief Financial Officer, recently indicated Liberty does not want to "get out of step" with Vodafone, which he described as a "wonderful partner".
The future of VodafoneZiggo may move up the agenda at Liberty after its completion of the merger of UK cable business Virgin Media and Telefónica UK at the start of June 2021.
Brewing in the background
Separately, VodafoneZiggo was mooted as a possible purchaser of radio and television broadcaster RTL Belgium, a subsidiary of the Luxembourg media business RTL Group. The unit is up for sale, and Belgian news outlet De Tijd noted that interested parties have until the "early summer" to lodge bids. Telenet was viewed as an early favourite but is said to have pulled out of the running.

Sam Patterson is a Staff Reporter for TelcoTitans, contributing telecoms news analysis since September 2020 as part of the TelcoTitans Editorial team.