EC waives through merger, conditional on full compliance with Vodafone's remedy package.
Telekom considers legal action.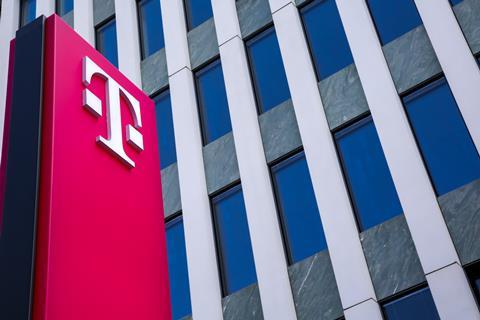 Vodafone Chief Executive Nick Read hailed completion of the Group's four-country buyout of Liberty Global assets as a "decisive shift" in its business, although competitors remained unhappy with the market ramifications.
Group arch-rival Deutsche Telekom (DT) lambasted the European Commission (EC) for clearing the acquisition, which covers Czech Republic, Germany, Hungary, and Romania – all territories where DT and Vodafone compete. BREKO, the German association of alternative operators, called for Vodafone Germany (VfD) to do more to open its mobile and broadband infrastructure to rivals, saying its absorption of Liberty's Unitymedia cable unit, as part of the buyout, will lead to a "significant restriction of competition".
Although the EC's decision was conditional on full compliance with the "commitments package" offered by Vodafone, it was not enough to pacify DT, which did not rule out legal action.
The German operator said it will analyse the ruling "intensively" and then decide whether a judicial review is necessary to "protect competition". In a corporate blog post, largely focused on the consequences for Germany, it asserted that the "decision to only clear the acquisition under conditions shows that Vodafone will reach a critical size as a result of the merger". Even before the deal was agreed, DT was claiming a combination of VfD and Unitymedia (and reunification of much of the incumbent's former cable assets, under Vodafone control) would hurt media plurality and further concentrate VfD's power in the country's housing association market – a segment DT has long sought to break back into (Vodafonewatch, #163 and passim).
For all of DT's protestations, Margrethe Vestager, the EC Commissioner for Competition, showed no qualms about waiving the merger through. With Vodafone having agreed a 'remedy package' with the EC in May 2019, involving delivery of wholesale cable access to Telefónica Deutschland (Vodafonewatch, #174), she expressed confidence that "customers will continue enjoying fair prices, high-quality services, and innovative products".
Final act for Group synergy play
As noted previously, the Liberty deal propels Vodafone into Europe's TV and converged services big league – expanding its regional pay-TV base beyond 20 million households, and overall 'on-net' cable and fibre footprint to 54 million. Read framed the transaction as having "reshaped our business" and making Vodafone the "owner of the largest Gigabit-capable next-generation network infrastructure in the region".
Essentially a super-charged version of the in-country wireline and cable acquisitions Vodafone has made over the past five-six years, it allows the Group to repeat the trick of 'buying in' growth to offset its European competitive slump. Announcing the deal's completion, Vodafone noted that "almost half" of its European consumer service revenue base now comes from "growing fixed and converged services".
Also, perhaps more significantly, Vodafone is freed to reach once again for the M&A synergy extraction copybook, to 'improve' profitability. Through a three-year integration programme, it aims to use the Liberty assets to unlock net capital and operating expenditure synergies worth more than €6bn, as well as a smaller top-line synergy target of "at least €1.5bn", aided by comparatively low broadband penetration in VfD's expanded cable base (32%, against 46% at VodafoneZiggo).
On the flip side, the deal concentrates yet more Group resource in Europe's staid communications sector, and has already had major implications across the Group as leadership seeks to mitigate the balance sheet impact, with cost cutting and asset sales. Credit ratings agency S&P confirmed it was downgrading Vodafone to 'BBB' after the deal was firmed up.
Vodafone's project to integrate its technology with that of the four Liberty businesses – badged "Catamaran" – will cut across consolidation of IT systems, regional and national backbone networks, mobile backhaul and leased lines, and central offices, according to Group comments at the time of the deal's announcement. It also seems likely to tie in with recently-revived Group plans for TV platform consolidation across OpCos (Vodafonewatch, #168). VfD has already indicated Unitymedia's Horizon TV offering will be phased out over time, in favour of the OpCo's existing GigaTV proposition. Key figures in Catamaran include: former Vodafone Ireland interim Chief Technology Officer Max Gasparroni, who switched to Group-level as Head of Liberty Technology Integration in April 2019; and Stefan Rueter, Director of Wholesale at VfD, who has taken on an additional Post Merger Integration brief at the German OpCo.