Offer believed to be worth at least €32bn.
Operator shares soar 30% as the news emerges.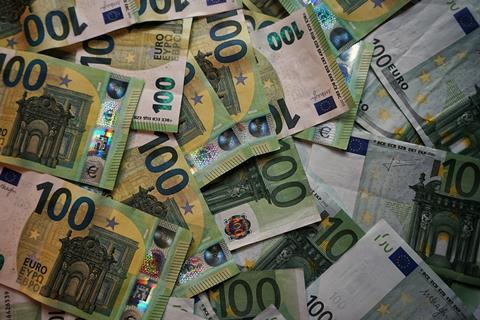 KKR submitted an ambitious takeover bid in an attempt to take Telecom Italia private.
The bid from the US buyout group equates to €0.505 per share — reportedly a 47% premium on the company's closing price on Friday — gives the operator an equity value of €10.8bn (£9bn).
While numerous reports concur on KKR's valuation, they vary on Telecom Italia's net debt, which is said to be somewhere between €22bn and €28bn. This gives the initial offer — which could become one of the largest European private equity buyouts in history — a value of at least €32bn (£26.8bn).
To go ahead, the transaction would need approval from the Italian government, which has the power to veto any potential takeover. It would require further approval from the company's board and be subject to a four-week period of due diligence.
Telecom Italia's market value had dropped as low as €7.5bn before the bid was lodged, but shares soared by approximately 30% as the news spread.
While there is no denying KKR's bid is opportunistic (the offer is below the operator's pre-pandemic value), it is thought that the offer should appeal to all except Vivendi, which is perhaps understandable considering the group reportedly paid €1.07 per share for its 24% stake. The valuation of 5.7 times next year's EBITDA is considerably less than the eight times KRR paid for Spain's MÁSMÓVIL last year.
Vivendi is said to be keen to replace TIM CEO Luigi Gubitosi, who the investor holds accountable for the issuing of two profit warnings in the space of three months this year. Before news of KKR's offer, shares had declined almost two-thirds since Gubitosi took charge in 2018.
Telecom Italia's board publicly acknowledged the offer, but gave no indication as to how it will respond.
The Financial Times reported that the KKR offer may have drawn out interest from rival funds, with CVC and Advent now said to be "open" to discussions with stakeholders. According to the paper, KKR may be willing to divide the company into two divisions, leaving the controlling stake of Telecom Italia's network to a state-controlled entity. How much of an impact this will have on the Italian government's stance remains to be seen.
A private equity takeover of Telecom Italia would give Vodafone a new consideration not just in terms of competition in Italy, but also in relation to INWIT, its infrastructure joint venture with the incumbent.