Vodacom CEO hopeful that operator dialogue with ICASA can solve impasse on 4G/5G spectrum.
However, Joosub thinks Telkom has a propensity to "delay or play games".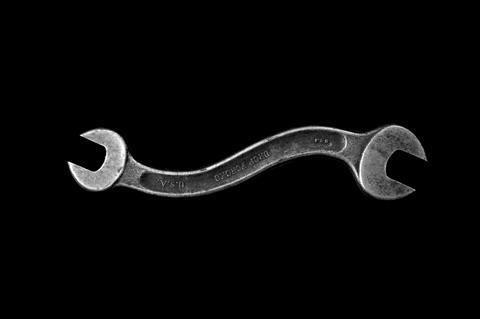 Shameel Joosub, Chief Executive (CEO) at Vodacom Group, did not pull any punches in naming who he thought will be most culpable for any further delay in South Africa's long-awaited auction of airwaves to support 4G and 5G network rollouts.
While he expressed some hope that the latest efforts by the Independent Communications Authority of South Africa (ICASA) to secure a settlement through dialogue with operators will succeed, he caveated this by saying that any solution will be "Telkom permitting".
Speaking on Vodacom's latest earnings conference call, via VIQ FD Disclosure, Joosub sought to explain his jibe against Telkom South Africa. Of all the country's operators, he indicated, the country's fixed-line incumbent was the one most likely to "find the reason to delay or play games". Telkom's disruptive tendency, he opined, was "always there".
Auction pushback
SA's telecoms players have been on hold for new spectrum for the best part of a decade (Vodafonewatch, #127), with hopes rising in the last year for a breakthrough in squabbling between industry, regulators, and politicians.
ICASA had pencilled in "no later than 31 March 2021" for a sale of airwaves in the 700MHz, 800MHz, 2.6GHz, and 3.5GHz frequency bands to take place. The regulator's plans were derailed by a flurry of operator litigation, however, although Vodacom South Africa (VdSA) was not among those filing lawsuits.
Rattling Telkom's cage was ICASA's plan to slice up 3.5GHz spectrum "like salami" between all interested parties, leading to sub-optimal allocations (Vodafonewatch, #193–194). Another Telkom worry was uncertainty of 700MHz–800MHz availability for mobile broadband services. It filed a lawsuit that blocked the auction going ahead.
Troubling MTN South Africa was ICASA's decision to split applicants into "Tier 1" and "Tier 2" categories. Only MTN and VdSA are regarded as Tier 1 applicants, which prevents them from participating in ICASA's initial "opt-in" auction round. MTN fears this will give smaller operators the chance to scoop up most, if not all, of the highly prized 3.5GHz spectrum going under the hammer.
ICASA starts talking
In mid-June 2021, ICASA announced that "ongoing settlement negotiations on spectrum litigation are unfolding… and with a very encouraging outlook". All active litigants, said the regulator, had responded "and there is an ongoing exchange of constructive engagements between the parties." ICASA decision to engage in this way postponed a court hearing on the matter, which was due to take place on 5 July 2021.
If dialogue does not result in a settlement, however, Joosub indicated that a new court case might be held in September 2021. Such an outcome was not ideal, he added. "With the court, you can always have your eleventh hearing and then they might… have a postponement and so on and so on", said Joosub.
Sticking plaster applied
Against this backdrop of uncertainty, VdSA has been pressing ahead with the roll out of 5G services using ICASA's assignment of temporary spectrum. The regulator, said Joosub, has extended the temporary licence until August 2021, The CEO expected ICASA to extend still further the licence if no settlement was reached by then.

Ken has been writing about developments in the fixed and mobile markets for over twenty years. He has been a contributor to TelcoTitans since 2015.