Telecom Italia sells remaining direct stake in TowerCo, co-controlled with Vodafone, to Canson Capital Partners.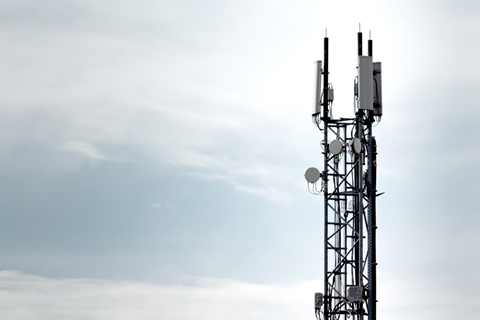 The convoluted ownership of tower business Infrastrutture Wireless Italiane (INWIT), in which Vodafone Group holds a 33.2% stake, was simplified a little after Canson Capital Partners exercised an earlier option to purchase the 1.8% direct share held by Telecom Italia (TIM).
The transaction, worth the equivalent of around €161m (£147m), takes Canson's INWIT stake up to 3%. As for TIM, it has now offloaded its only remaining direct shareholding in the TowerCo.
The Italian incumbent's interest in INWIT is now solely represented by Daphne 3, which is 51% controlled by TIM and 49% by private equity firm Ardian. Daphne 3 holds a 30.2% stake in INWIT. Once the INWIT shareholdings of Vodafone, Daphne 3, and Canson are totted up, it leaves a 33.6% free float. Vodafone and TIM continue to have co‑control over INWIT, despite the UK operator's larger holding.
Vodafone's twin tower powers
The INWIT joint venture is the result of the recent merger of Vodafone Italy's (VfIt) tower entity Vodafone Towers S.r.l. and INWIT, the tower arm of TIM. The deal was completed on 31 March 2020 (Vodafonewatch, #185). INWIT's tower portfolio comprises 22,000 sites.
The Group's interest in INWIT is held by Vantage Towers Europe, Vodafone's new, over‑arching, Germany‑based TowerCo, which is scheduled for flotation in early‑2021.
Vodafone has completed tower spinouts in multiple European countries, including the Czech Republic, Germany, Ireland, Hungary, and Spain, along with JVs in others. Aside from Italy, these include Greece and the UK (Vodafonewatch, #97, #174, #183, and #187). Nearly all of the spinouts and JVs have been brought together under Vantage Towers Europe, which, as it stands now, will manage nearly 70,000 sites across the continent.
Intriguingly, INWIT has its own international expansion ambitions, raising the question of how Vodafone will marry those with the regional vision of Vantage Towers.

Ken has been writing about developments in the fixed and mobile markets for over twenty years. He has been a contributor to TelcoTitans since 2015.